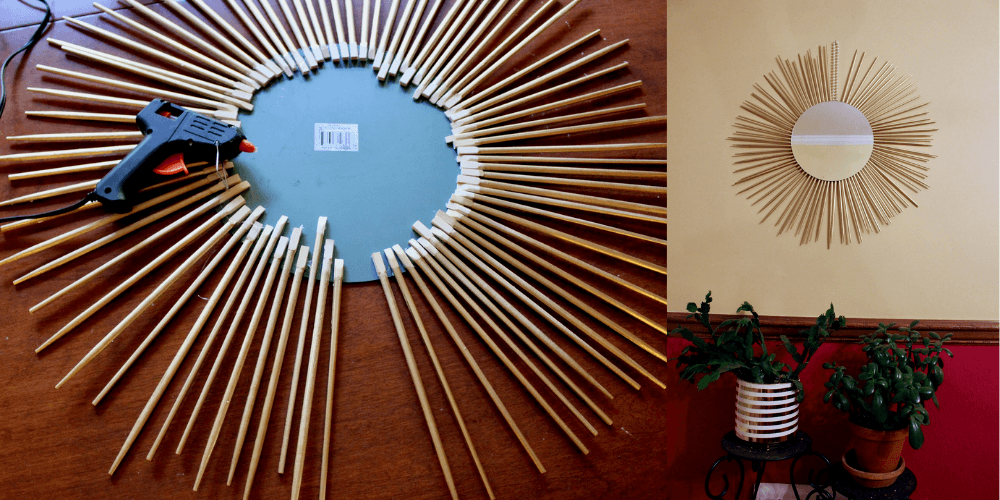 You can always work to improve your house décor, there are several things you can do to renovate the house, and one of them is the addition of a different kind of Frame. You can create these yourself or purchase them from any shop near you. Always remember the material used in them and their style match with furniture and the paint in your home. Some people purchase decoration items but don't consider the house interior before doing that and end up ruining the house. This article will help you with DIY mirror frame ideas; you can use any of them to make your house look better.
Driftwood
If you love the beachy vibe, driftwood is a great idea. You can collect driftwood from the beach or buy pre-cut pieces and arrange them around your glass. It will improve the beauty of your place. The best thing about this material is that it can work with any type of interior. If you want your house to look the best, then you must utilize this.
Vintage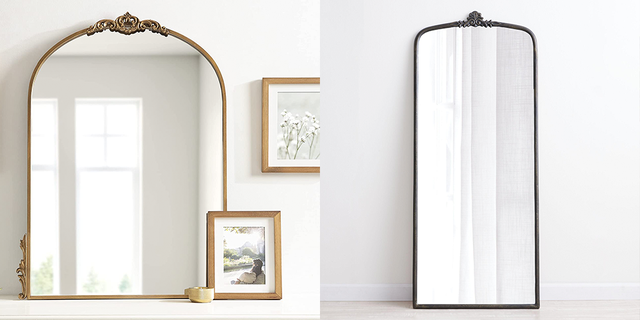 Transform a plain mirror into a vintage masterpiece by attaching a beautiful, ornate one around it. You can find these at flea markets or second-hand stores and paint them to match your decor. Start by painting it with a base color, then lightly sand it to create a weathered effect. You can also add additional layers of paint in contrasting colors to add depth and texture. This technique works well with both simple and ornate frames and can be customized to match any decor style.
Rope
For a nautical touch, wrap a rope around the edges of your mirror. You can use thick or thin rope, depending on your preference, and secure it in place with hot glue. Not only does it add a coastal or nautical touch to your bathroom, but it's also a great way to hide any unsightly edges. You can also experiment with different colors and thicknesses of rope to create a unique look that matches your bathroom decor.
Mosaic
Create a beautiful, colorful frame by using mosaic tiles. You can arrange them in any pattern you like, and the result is a unique and eye-catching piece. You can use a variety of materials, such as glass tiles, broken pottery, or even small stones, to create your design. Arrange the pieces on the mirror's surface, and then use a strong adhesive to attach them. Once the glue dries, you can grout the gaps between the tiles for a polished look. The possibilities for colors and patterns are endless, making this a fun and creative project.
Geometric
A geometric frame adds a modern touch to any room. Use wooden dowels to create a geometric pattern around your mirror, and paint them in a color that matches your decor. The result is a stylish and eye-catching piece that will add a modern flair to your space.
Rustic
For a cozy, farmhouse feel, use reclaimed wood to create a rustic frame. It adds a touch of warmth and charm to any room. You can create a rustic frame by using reclaimed wood, such as barn wood or pallet wood. These materials are often weathered and distressed, adding character and texture to your mirror. To make it, simply cut the wood to the size of your mirror and attach it using wood glue or small nails. You can leave the wood natural for a simple, rustic look or stain it to match your decor. This is perfect for a farmhouse-style bathroom or bedroom, adding a cozy touch to your space.
Pallet
Pallets are versatile and inexpensive materials for DIY projects. The idea is to disassemble the pallet and use the individual pieces to create a more intricate and unique design. Cut the pieces to the desired length and arrange them around the mirror, securing them with wood glue and finishing nails. You can leave the wood natural for a rustic look or paint or stain it to match your decor. This is a great way to upcycle old pallets and add a personal touch to your home decor.
Fabric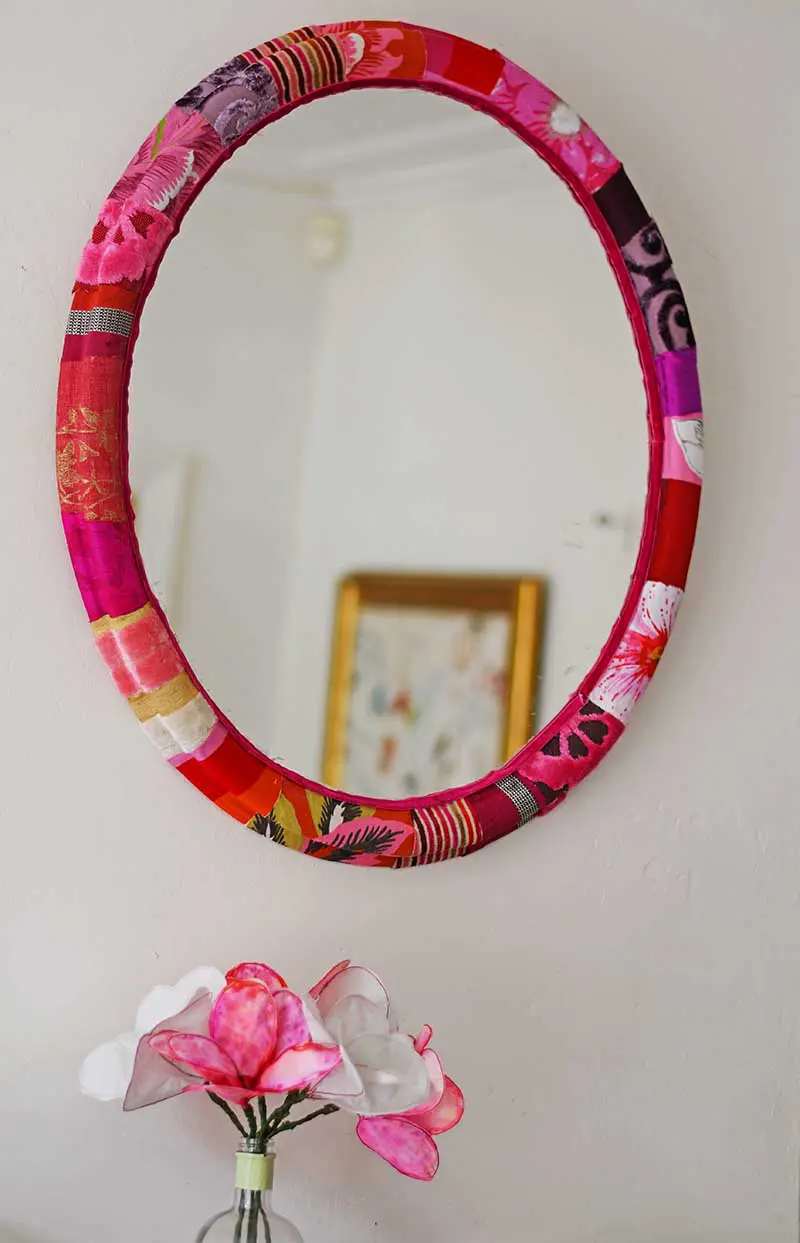 Fabric is an easy and affordable way to update a plain mirror. Choose a fabric that complements your decor and stretch it over a wooden frame. You can use a stapler or glue to secure the fabric in place. This technique allows you to add texture and color to your mirror and can be changed easily if you want to switch up your decor. Plus, you can choose from a variety of fabrics, from bold patterns to subtle textures, to create a look that's uniquely yours.
Floral
Add a touch of nature to your mirror by creating a floral frame. Use dried or silk flowers and secure them to a wooden frame with hot glue. This looks very stylish and provides a natural look to the bathroom. You can use this natural material in different methods to decorate the glass in your house. You can also match their color with the paint and other items to give a better look. This will provide a more natural and modern look to the room or washroom it is being used in.
Tile
Use small tiles to create a mosaic or patterned Frame around your mirror. You can use ceramic, glass, or even mirror tiles for a reflective effect. Arrange them in any pattern you like, such as a herringbone or basketweave pattern. The end result is a unique and visually stunning piece that will elevate the look of your bathroom. It will add a more stylish and modern look that you will love.
Conclusion
In conclusion, adding a frame to your mirror is a simple and creative way to enhance your home decor. These ten DIY mirror frame ideas offer something for every style and budget, and the possibilities are endless. With a little creativity and some basic supplies, you can transform any mirror into a work of art. You don't need to spend money on material; you also recycle items to create these.