The bathroom is where men go to relax; it is a place where you groom yourself. So, it is important that it looks the best, Bathroom flooring is something that easily gets damaged due to water. Water splashes on the floor even if you have a separate place for a bath, water finds its way. So, it is important that you use a material in your house that is durable and also stylish. Waterproof bathroom flooring is something that can help you out in saving money and making the floor durable. Below you will find ten options that you can choose from to install in your house.
Ceramic or Porcelain Tile
It tile is a popular choice that you can use. It is recommended due to its durability and water-resistant properties. This material is easy to clean, and its versatility allows for endless design options. It will look amazing in your house and can go with any wall design specially if you want also to use a luxury walk in tub shower.
Vinyl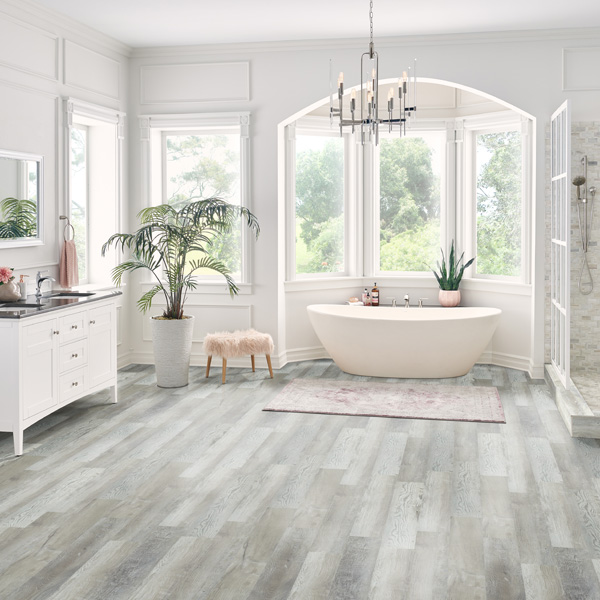 Vinyl is a popular choice for houses due to its liquid-resistant properties and low maintenance. It is available in a number of colors and patterns and can mimic the look of other materials such as wood or stone.
Natural Stone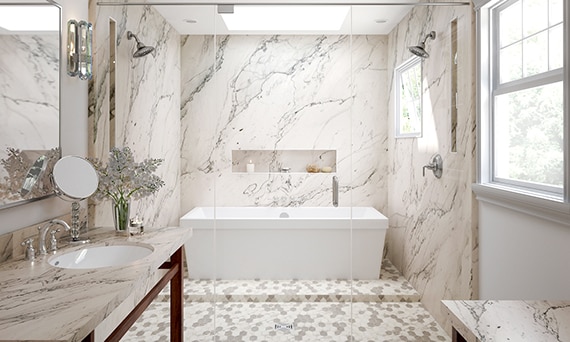 Natural stones such as granite, marble, or limestone can provide a luxurious and timeless look. These materials are naturally water-resistant and durable, but they can require regular maintenance to prevent staining or etching.
Concrete
Concrete can provide a modern and industrial look. It is naturally liquid-resistant and durable and can be customized with various finishes and colours. You can use it to improve durability.
Engineered Hardwood
Engineered hardwood flooring is a great option for those who desire the look of hardwood in their washroom but need a water-resistant option. It is made up of different layers of wood with a top layer of hardwood, making it resistant to moisture.
Cork
Cork is a sustainable and eco-friendly option for your washroom. It is naturally liquid-resistant and provides a comfortable and warm feel underfoot. It is highly recommended by professionals.
Rubber

Rubber is a durable and slip-resistant option for the bathroom. It is present in a variety of colors and patterns and provides a cushioned feel underfoot.
Laminate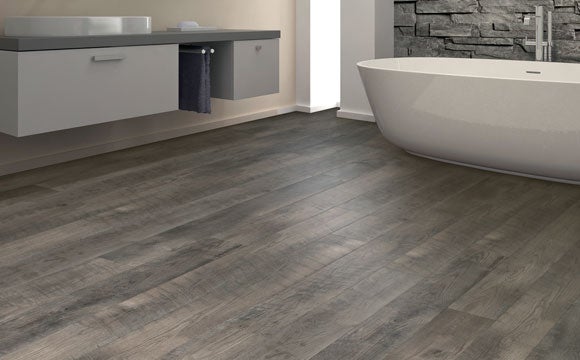 Laminate is a cost-effective option for the bathroom. It is liquid-resistant and easy to clean but can be prone to scratching and chipping over time.
Epoxy
Epoxy is a durable and water-resistant option for the bathroom. It is available in a number of colours and you can customize it with patterns or designs.
Terrazzo
Terrazzo is a durable and stylish option for the bathroom. It is made up of chips of marble, granite, or glass that are embedded in concrete and then polished to create a smooth surface.
Conclusion
In conclusion, when it comes to choosing waterproof bathroom flooring, there are a variety of options to consider. From classic ceramic or porcelain tile to modern concrete flooring, each option provides both durability and style. It's important to consider the overall design of the bathroom and choose a flooring option that complements the space while also meeting your practical needs.