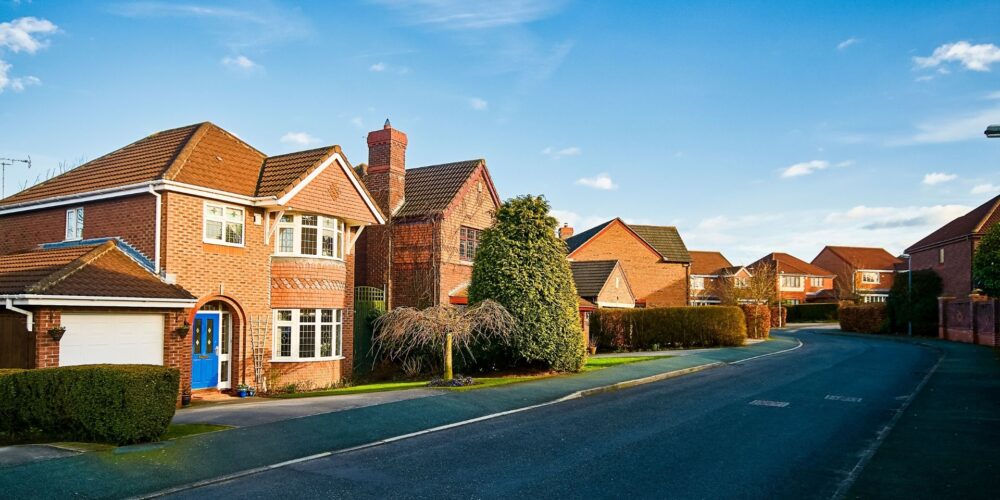 Buying a new home is always a thing that requires a lot research before purchasing. So, most people do not exactly what to do before buying a house. We compiled this guide for you involving 11 essential steps to follow to make your purchase a smooth experience.
1.    Research the Neighborhood
When you're considering buying a home, it's essential to do your due diligence and take the time to research the neighborhood. Drive around the area and get a sense of the neighborhood. Check out local amenities and talk to current residents to get an idea of what it's like living in the area. Understanding what you're getting into before you buy is essential for choosing the best house for you.
In addition to researching the neighborhood, it's also essential to research the home. Make sure to get a home inspection to check for any potential issues that may not be visible to the naked eye. Additionally, research the history of your house to ensure no liens or other legal issues could affect your purchase. Doing your research can help you make an informed decision and ensure you get the best house for your needs.
2.    Save for a Down Payment
Most buyers put in a down payment when they purchase a house. A minimum of 20% down is usually recommended to get favorable mortgage terms. Still, higher down payments can lower interest rates and help you avoid paying private mortgage insurance.
Saving for a down payment could be a challenge, but you can use a few strategies to make it easier. Start by setting a goal and timeline for when you want to have the money saved. Then, create a budget, look for ways to reduce spending, and put more money toward your down payment. You can also look into government programs that offer assistance with down payments or consider taking on a side job to help you save faster.
3.    Get Pre-Approved for a Mortgage
Before you go house hunting, you must talk to your bank or lender and get pre-approved for a mortgage. This will give you a good idea of what price range you can comfortably shop in. Being pre-approved will also help simplify the home-buying process and can even make it more likely for your offer to be accepted by a seller.
When you get pre-approved for a mortgage, you must provide your lender with various documents, such as proof of income, bank statements, and tax returns. Your lender will then review your financial information and determine how much you can borrow. If you know what to do before buying a house, this will help you narrow your search and focus on houses that fit your budget.
4.    Get Your Credit Score Checked
Another important step before buying a home is ensuring your credit score is in good shape. Doing so can help you qualify for a mortgage loan with lower interest rates. Before shopping for a house, check your credit report for errors and dispute them if necessary. Then take steps to raise your credit score, such as paying down debts and improving your payment history.
You can also consider taking out a credit-builder loan to help improve your credit score. This type of loan is mostly designed to help people with bad credit, or no credit history build their credit score. The loan is typically small and is paid back over some time. As you make payments on time, your credit score will improve.
5.    Make a List of Must-Have Features
Before you start house hunting, please list must-have features and prioritize them. Additionally, consider listing deal breakers or off-limits features, such as properties with ugly wallpaper or above your budget. Making these lists can help you narrow potential properties and simplify home buying.
When making your list of must-have features, be sure to include items that are important to you and your family. Think about the size of the house, the number of bedrooms and bathrooms, the location, and any other essential features. Additionally, consider the type of neighborhood you want to live in and the amenities available. By taking the time to make a comprehensive list, you can ensure that you find the perfect home for your needs.
6.    Consult with a Real Estate Agent
Once you know what kind of property you're looking for and what neighborhood you want to live in, the next step is to contact a real estate agent. Working with an experienced real estate agent can make home-buying more accessible, faster, and stress-free. A real estate agent can help you review listings and ensure you get a good deal.
Your real estate agent can also provide valuable insight into the local market, including information about the area's schools, crime rates, and other important factors. They can also help you negotiate with the seller and ensure you get the best possible deal. With the help of a real estate agent, you can make the home-buying process much smoother and more successful.
7.    Look into Homeowner's Insurance
When you're ready to purchase a home, you must shop around for homeowner's insurance. This type of insurance will protect your assets should something ever happen to your home or its contents. Work with an independent agent to compare different policies and find one that fits your needs and budget.
It's important to understand the coverage of your homeowner's insurance policy. Make sure you know what is covered and what is excluded. You may need additional coverage for items like jewelry or expensive electronics. Additionally, you should be aware of any deductibles that may apply to your policy.
8.    Consider Home Maintenance Costs
Before buying a house, make sure you factor in house maintenance costs. Entirely new systems, such as plumbing and electrical, will likely avoid causing too much of a financial burden, but you should budget for regular roof repairs, tree trimming, and more. Understanding these potential costs will help you be prepared should any issue arise.
It's also important to consider the cost of regular maintenance, such as painting, landscaping, and general upkeep. These costs can add up over time, so it's important to factor them into your budget when deciding whether or not to purchase a home. Additionally, you should consider the cost of any necessary repairs or upgrades that may be needed in the future. By considering all of these costs, you can make an informed decision about whether or not buying a home is the right choice for you.
9.    Have the Home Inspected Before Buying
Even if the house looks perfect when you see it, it's still essential to have an inspector come out and check the home before closing. A house inspection can help identify any hidden structural or environmental issues that can be problems down the road or even save you money on repairs.
10.   Review All the Closing Costs
When closing on a home, various fees, such as appraisal fees, lender fees, title insurance, or other third-party fees, must be paid. Before you sign on the dotted line, ensure you understand each fee and how much they cost — taxes can vary from state to state.
11.   Understand the Taxes Involved in Home Ownership
Lastly, before closing on a house, understand all the taxes involved in owning a home. Depending on where you live, local or state taxes might need to be paid in addition to your mortgage payments. Knowing this before you buy will help ensure your financial obligations are considered.