I. Introduction
We understand that you may have heard horror stories about the costs associated with window glass replacement. It can be daunting, so we've compiled this comprehensive guide to walk you through the process. We believe knowledge is power, so it's important to educate yourself on the cost and benefits of this task before taking on the challenge. We've done our best to add real-life examples, industry certifications, and authoritative sources so you can trust that this article is as comprehensive as possible.
Throughout this guide, we will cover topics such as:
The importance of understanding windowpane replacement costs
Factors affecting window glass replacement cost
Different types of windows and associated cost
Sources for finding quality companies offering affordable rates
Tips for getting the best value for your money
I expect that you will be able to understand better how many windows and glass replacements will cost. We hope to help you make an informed decision that works within your budget without sacrificing quality or safety.
II. Types of Window Glass and Material Costs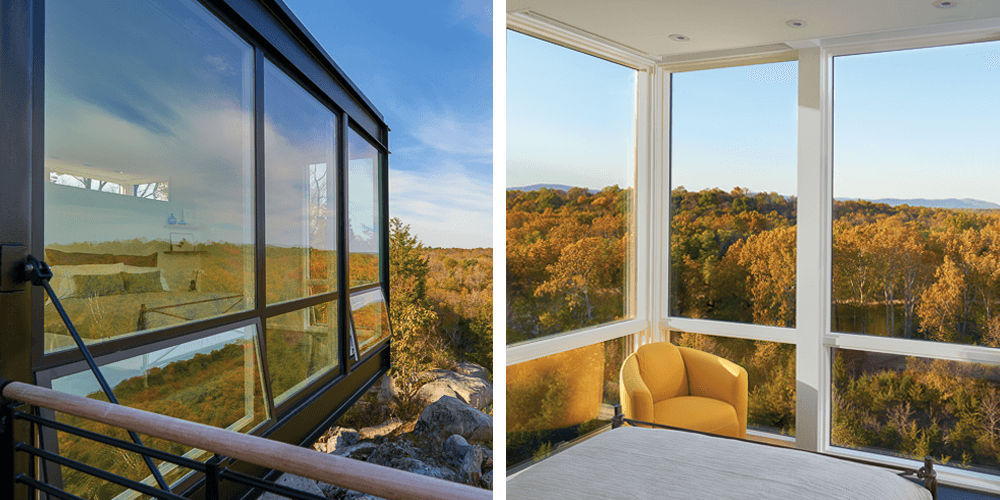 Regarding the cost of window replacement, the type of glass, window size, and frame material are the three factors that determine your final quote. Now, let's look at the most common types of window glass and how much they may cost.
A. Single-Pane Glass
Single-pane window glass is the most basic type of window. It's also usually the least expensive option, with an average cost of between $3 and $5 per square foot. Remember that this cost may increase if you choose obscure sizes or specialty frames.
B. Double-Pane Glass
Double-pane glass is a popular choice due to its energy efficiency and insulation benefits, but it comes with a higher price tag than single-pane. Double-pane replacement costs can range from $6 to $10 per square foot, depending on whether you choose plain or tempered glass.
C. Triple-Pane Glass
Triple-pane windows are generally more durable and energy efficient than double or single-pane varieties. Still, they also come with an average price tag of between $10–$15 per square foot for replacement glass only. This cost could be even more if you opt for special features like LowE coatings or soundproofing glazing, which can raise your total quote by 10–20%.
D. Specialty Glass (Tempered, Laminated, etc.)
If you want extra protection from breaking or want to reduce noise levels in your home, tempered or laminated glass will be essential for most window replacements—and they come with an additional cost
III. Factors Affecting Window Glass Replacement Costs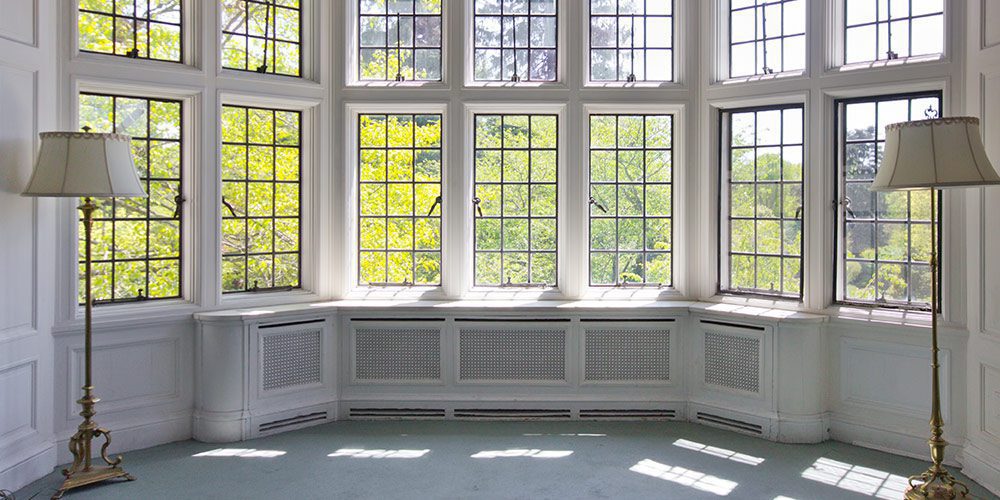 When evaluating cost estimates for windowpane replacement, there are a few key factors to consider. These include the type and thickness of glass you choose, the size and shape of your window, labor costs associated with the job, and geographic location. Now, let's break out each of these components:
A. Glass type and thickness
The type of glass you select will majorly impact how much your windowpane replacement costs. You'll need to consider whether you want regular single- or double-pane windows and something constructed out of specialty glass that can provide more heat or sound insulation. Additionally, the thickness of the glass will also affect cost.
B. Window size and shape
Another factor that affects cost is the size and shape of your window. Larger windows take longer to replace since they require more materials and labor time for installation. Oddly shaped windows may also require custom fitting, increasing costs further.
C. Labor costs
Labor is another major factor that affects window glass replacement costs—and it varies significantly depending on your area or country due to wage differences between regions or countries. Additionally, depending on the contractor, some states may require different certifications or licensing, affecting cost-related figures here.
D. Geographic location
The location also greatly impacts cost estimates in general—materials may cost more in certain areas where demand is higher than others (or if delivery fees are added), for example—but it also affects labor fees, as mentioned earlier when discussing wages between regions or countries.
IV. Window Glass Replacement Process and Considerations
When it comes to the window glass replacement process, there are a few important things to consider. First and foremost, you need to assess the need for replacement—is the window broken or cracked? Are there any rips, tears, or holes that may not be visible outside? Should you be replacing one pane at a time, or should you replace both panes for better consistency?
Once you've assessed the need for replacement and determined which pages need repair or replacement, the next step is to measure your window. Taking accurate measurements is essential to order the correct size window glass. When selecting your new windowpane, you'll also want to consider other factors like glazing depth and frame width.
Finally, you'll want to think about installation methods and best practices. Experienced installers will typically use special tools and materials when handling glass installation—which often includes silicone sealant, foam insulation strips, and putty tape. This helps ensure a secure fit between the glass and frame while also helping reduce air infiltration around the edges.
V. DIY vs. Hiring a Professional
When considering your windowpane replacement cost, you'll want to weigh the pros and cons of doing it yourself (DIY) versus hiring a professional. There are benefits to both that can help you determine which is best for your situation.
Pros & Cons of DIY
Do-it-yourselfers can often save money by buying the materials and supplies they need and installing them themselves. This may be an option if you have some basic home improvement skills and are familiar with window installation. However, if you don't know what you're doing, it's easy to make costly mistakes that may result in a poorer quality job.
Pros & Cons of Professional Installation
Hiring a professional for windowpane replacement is often more expensive upfront than DIY installation. However, it usually results in greater savings in the long run. Professionals have access to industry certifications, superior products, and expertise that can help ensure a higher quality job with fewer problems caused by poor installation or incorrect measurements. Professionals also offer warranties on their labor that may cover any issues if something goes wrong. The peace of mind associated with having a professional handle your windowpane replacement is often worth the added cost.
VI. Maintenance and Ongoing Costs
Regular maintenance is important for keeping your windowpane replacement cost down. To this end, we recommend the following three strategies:
A. Regular Cleaning
Simply cleaning your windows can help you prevent future damage and extend their lifespan by many years. Plus, it's a great way to improve the look of any room!
B. Inspecting for Damage
It is always important to regularly inspect your windows for damage. Many small issues can develop over time, and being attuned to them can save you money on repair bills in the long run. Look for cracks, chips, or discoloration that may signify a bigger problem soon.
C. Addressing Potential Issues Before They Worsen
If you find something during your inspection that looks like it could be an issue soon, be proactive in addressing it right away to avoid more expensive repair costs down the line. Taking care of small problems will likely save you a large sum regarding windowpane replacement costs in the future!
VII. How to Cut Costs on Window Glass Replacement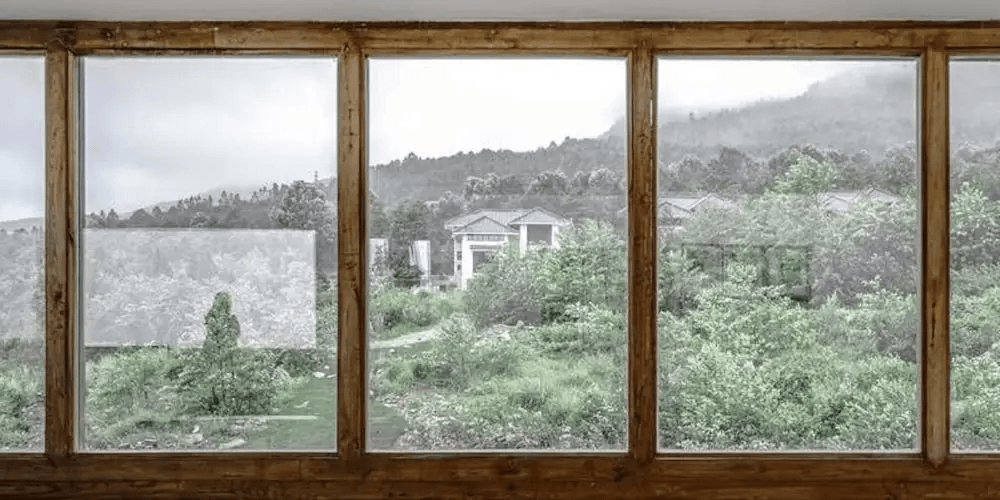 If you're looking for ways to cut down on windowpane replacement, we have a few ideas for you.
A. Material Selection
When it comes to replacing glass, the price of the window and frame will depend on the type and quality of materials you select. Most windows come in standard sizes with different grades of glass. You can choose from various materials, including vinyl, wood, aluminum, and fiberglass frames, as well as double-paned and single-paned glass. If your budget is tight, selecting low-cost materials is one way to minimize costs.
B. Timing
If a full window replacement isn't necessary for your situation, consider doing a partial replacement. For example, if only one or two panes are broken or fogged up, you may get away with patching them rather than replacing the entire window. This may also be an appropriate option if you need to replace multiple windows but can't afford to do so all at once—spread out the cost over time instead.
C. Comparison Shopping
Finally, don't forget to shop around before committing to a particular window replacement vendor. Ask for quotes from several companies and compare prices before making your decision. Additionally, ask about government incentives or special discounts that can help lower costs even further.
By doing these three things—selecting appropriate materials, timing your replacements, and comparison shopping—you might save money on windowpane replacement costs!
VIII. Real-life Examples and Case Studies
When considering window glass replacement costs, looking at real-life examples and case study is helpful. We know that costs can vary based on the size of the window and the type of glass used.
Here are a few examples of what typical window replacement jobs cost:
For a residential job, you might pay between $200 and $1,000 per window for a standard double-hung window, depending on size and glass selection.
Most businesses pay between $400 and $2,000 per window for a commercial project for an average office or store building.
If you're replacing large windows in a high-rise building, costs can climb to as much as $5,000 or more per window.
Industry Certifications & Trust Signals
When weighing which company to use for your next windowpane replacement project, it's important to look for certifications from trusted sources such as the National Glass Association (NGA). Companies with NGA certifications demonstrate their commitment to providing high-quality products and services that meet or exceed industry standards. Knowing you're working with professionals who know what they're doing gives you peace of mind.
Another trust signal to look for is past customer reviews on sites such as Yelp or Google Reviews. These provide additional insights into people's experience with a particular company — be sure to read good and bad reviews for the most balanced perspective.
IX. Industry Certifications and Authoritative Sources
When deciding on your windows and glass replacement, you should take into consideration what you should be looking for. As a consumer, it can be overwhelming to make sense of all the companies out there, and what certifications mean, so we'll break it down for you.
Take a look at these respected standards:
AAMA (American Architectural Manufacturers Association)
The AAMA seal is an industry-recognized certification of excellence in window manufacturing. It means that the product meets or exceeds standards set by the American Architectural Manufacturers Association. The seal also means manufacturers adhere to certain regulations, testing procedures, and production quality assurance standards to produce safe, reliable windows and doors.
NFRC (National Fenestration Rating Council)
The NFRC measures the performance characteristics of windows and doors before installation and proof of performance after installation. An independent third party has tested any product with the NFRC label in one or more categories, such as air leakage, thermal performance, and condensation resistance.
WDMA (Window & Door Manufacturers Association)
The Window & Door Manufacturers Association produces an industry-wide standard for measuring performance criteria—including structural, air infiltration, water penetration, and forced entry resistance ratings—for most windows available today. All products meeting this standard carry the WDMA label.
Each of these certifications signifies that your window replacement provider is committed to providing quality products that meet the highest industry standards—so when looking into replacing your windows or glass door, be sure to look out for these
X. Conclusion
In conclusion, getting informed about every aspect of the project regarding windowpane replacement costs is important. It's also important to make informed decisions on the project and choose a reliable contractor with experience with window glass replacement services. Understanding windowpane replacement costs will help you make an educated decision and save money. Researching different contractors, comparing quotes, and making the right decision ensures the job is done right and you get the windows you need at the best possible price.