Suppose you want to renovate your house and change its look of it. You will have to consider a lot of things. Often houses don't get dirty as quickly as your parking space. Splashes from car oil and other material can dim the look very quickly. Renovating it could change the look and make it look more aesthetical. This article will help you out with that by providing you with 10 creative garage paint ideas, so read till the end.
Neutral Tones
If you want a classic, timeless look for your parking, neutral tones are a great option. Shades of grey, beige, and white can give it a clean, sophisticated look that will never go out of style. Plus, neutral colours can help make your space feel larger and more open.
Bright and Bold
If you're feeling adventurous, consider painting your space in a bright and bold colour. Shades of blue, green, and even red can add a fun, playful vibe to your parking. Just be sure to choose a color that complements the rest of your home's exterior.
Two-Tone
A two-tone paint job can add depth and interest to your garage. Consider painting the lower half of your walls in a darker colour, while the upper half is painted in a lighter shade. Alternatively, you can paint one wall in a different colour or use stencils to add patterns or designs to your walls.
Metallic Finishes
For a modern, industrial look, metallic finishes are a great option. You can choose from various metallic colours, including silver, gold, and bronze, to add a sleek and sophisticated touch to your parking. Metallic finishes can be applied to walls, cabinets, and even floors.
Chalkboard Paint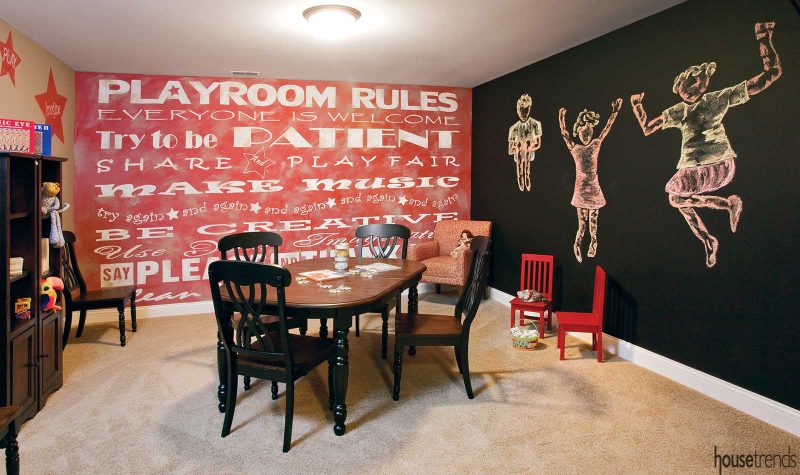 Chalkboard paint is a fun and practical option for your parking. You can use it to create a large, writable surface on your walls, perfect for jotting down notes, keeping track of projects, or just doodling. Chalkboard paint is available in various colours, so you can choose one that complements the rest of your parking's design.
Faux Finishes
If you want to add texture and depth to your garage's walls, consider using faux finishes. Faux finishes can mimic the look of stone, brick, or wood materials, giving your garage a rustic or industrial feel. You can also use faux finishes to create a custom wall mural or design.
Stripes
Stripes are a simple yet effective way to add visual interest to your garage. You can use painter's tape to create straight lines or opt for a more freeform, hand-painted look. Stripes can be painted in a single color or multiple colors, depending on the look you're going for.
Color Blocking
Color blocking is a modern design technique that involves painting different sections of your garage in contrasting colors. For example, you might paint your garage door in a bright, bold color, while the rest of your walls are painted in a neutral tone. Color blocking can create a bold, eye-catching look perfect for modern homes.
Stencils
Stencils are a fun and easy way to add patterns and designs to your garage's walls. You can choose from various stencil designs, from geometric shapes to floral patterns. Stencils can create a border around your walls, add accents to your cabinets, or even create a custom mural.
Ombre
Ombre is a popular design technique that involves blending two or more colors. You can use ombre to create a gradient effect on your walls, floors, or even cabinets. Ombre is a great option to add some color to your garage without overwhelming the space. You can choose soft, subtle shades for a calming effect or bright, bold hues for a more vibrant look.
Conclusion
In conclusion, a new coat of paint can improve your garage's appearance and functionality. With these garage paint ideas, you can create a stylish, organized, personalized space to your taste. Consider the overall look and feel of your home's exterior when choosing a color scheme and have fun experimenting with different finishes, patterns, and techniques. By investing a little time and effort into your garage's design, you can transform it into a space you'll love and enjoy for years.