I. Introduction
When it comes to window tinting a home, the project's cost can vary significantly depending on the area and size of the windows. Homeowners need to consider their budget when deciding whether or not to invest in window tinting for their homes. We're here to help you understand what factors affect the cost of home-tinted glass and why it's worth investing in quality products and services from a reputable source.
With this comprehensive guide, you'll find out the following:
What affects the cost of home window tinting?
How much does it typically cost for residential window tinting?
What is the difference between professional and DIY tinting?
What warranties should you look for when selecting a window tint installer?
How can you find trusted professionals in your area?
We hope this guide will equip you with all the information you need to decide about window tinting your home.
II. Factors Influencing the Home Window Tinting Cost
As you begin researching window tinting prices, a few crucial factors come into play. When it comes to qualitatively evaluating and quantitatively estimating the total Tinted glass cost, the following should all be taken into account:
Type and quality of window tint film: The type and quality of the window film used for your home's windows will significantly impact the overall cost. Typically, three types of film are available—dyed, metalized, and ceramic—with varying levels of sun protection, insulation efficiency, durability, longevity, and affordability.
Size and number of windows: A home's size and several windows greatly affect the cost of tinting services. Logically speaking, it takes more time—and thus more labor expenses—to tint larger surfaces than smaller ones; it also requires more materials to complete extensive projects involving multiple windows.
Labor expenses: How much a professional contractor is charging can affect what your payable company may charge more due to credentials or length of experience but may also offer higher-quality services than non-certified contractors with less industry expertise.
Geographic location: Where you live can heavily influence your home tinted glass cost and the abovementioned factors. Prices may vary based upon differences in local labor costs or laws/taxes associated with contracting work within certain regions or states.
The complexity of installation: In some instances, additional fees may apply depending on how complex or involved an installation job is; this may include any logistical complexities due to hard
III. Common Types of Window Tint Films and Associated Costs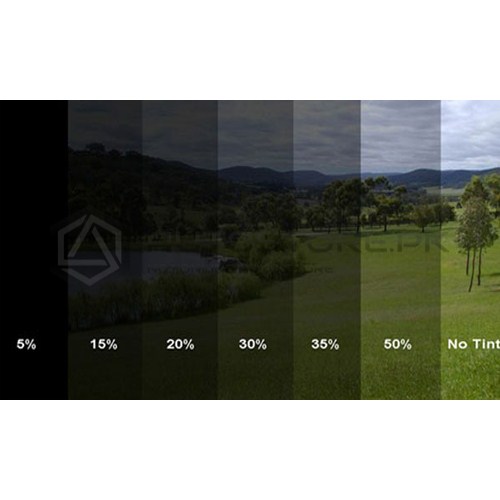 When considering the cost of tinted glass for your home, you must factor in the type of film you'll select. Common types are solar control, decorative, security, privacy, and insulating window films. Let's take a closer look at how much each type may cost you:
Solar Control Window Film
Window films with solar reflection reduction coatings are made to incoming heat from the sun by blocking out up to 99% of UV rays. They also help manage glare and can save money on energy bills in the long run. Prices can range from $5 to $15 per square foot, depending on installation complexity and the number of windows covered.
Decorative Window Film
Decorative window film has become increasingly popular over the past few years for its ability to offer privacy and UV protection without sacrificing aesthetics. Prices for this type can range from $4 to $12 per square foot on average.
Security Window Film
Security window film is designed to keep the glass from shattering in case of an attempted break-in or an accident that results in shattered glass shards. The cost of this type will vary depending on the thickness of the film you choose and typically starts at around $7 per square foot.
Privacy Window Film
Privacy window films are great for bathrooms, bedrooms, or office spaces where you may need extra privacy without curtains or blinds. Prices typically start at around $7 per square foot and may increase depending on features like one-way vision capabilities or frosted glass designs.
Insulating Window Film
Insulating window film helps reduce energy loss by increasing insulation.
There are also the ceramic window tinting that we discussed before.
IV. DIY vs. Hiring a Professional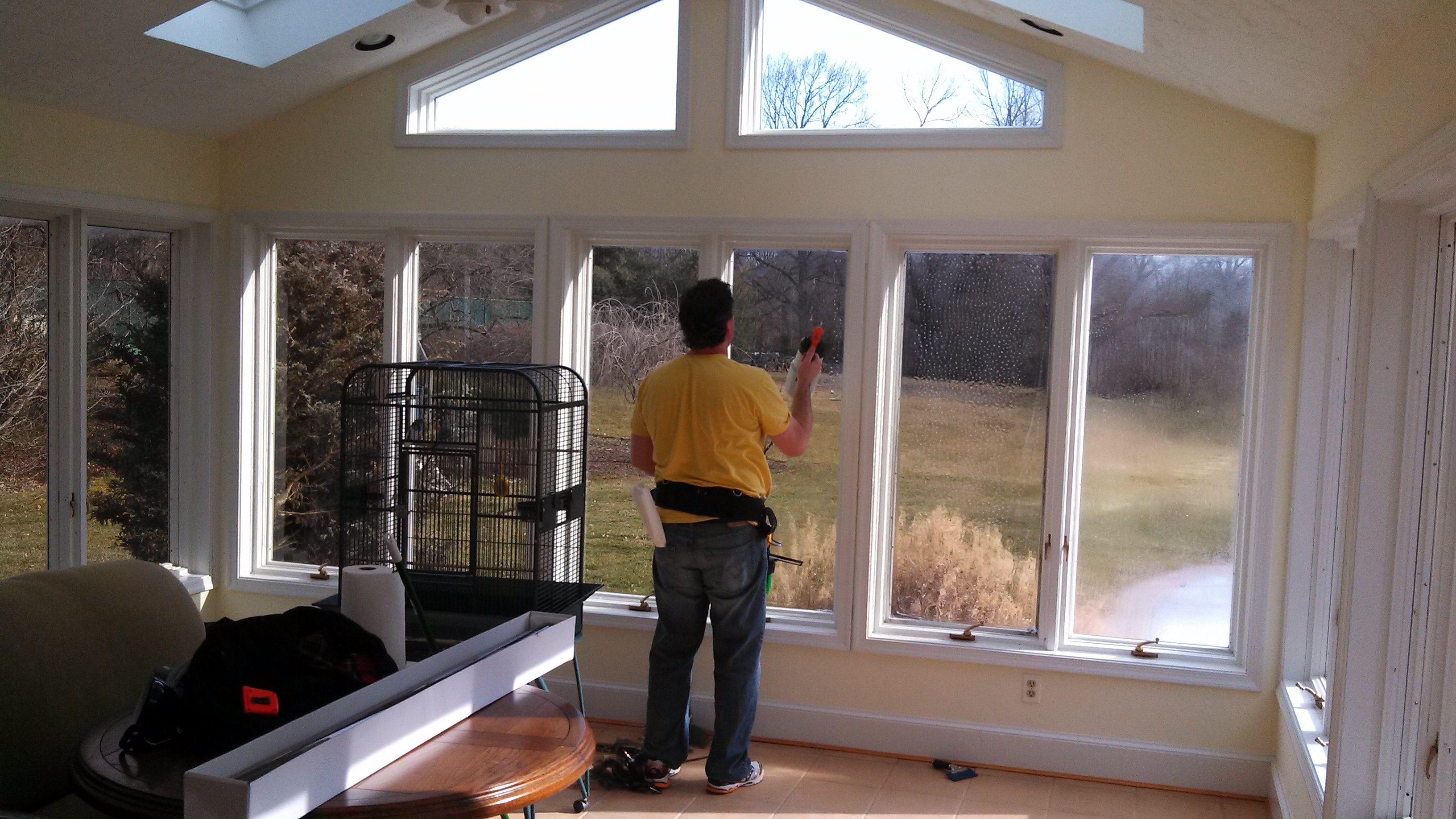 In the end, homeowners must choose between DIY and hiring a professional. Both offer benefits, depending on the situation. DIY might be beneficial if someone is on a tight budget and has experience with window tinting. Professional window tinting often creates superior results and comes with a warrantied installation. Examining the pros and cons of each potential course of action can guide your decision-making.
A. Evaluating Costs and Benefits of DIY
When evaluating tinted glass costs, it's important to remember that cheap materials can provide inferior performance compared to pricier options. If you decide to go down the DIY road, you'll need to factor in costs associated with materials like tint film and tools like scrapers and squeegees, in addition to your time (an important factor).
B. Weighing Costs and Benefits of Hiring a Professional
Hiring an experienced professional substantially simplifies getting tinted windows and ensures superior results. Professional installation comes with higher upfront costs; however, it also usually includes warranties for products and services often unavailable from DIY options. The peace of mind with guaranteed quality is often well worth the additional cost for many homeowners.
The best way to determine what's right for you is by evaluating your needs, comparing DIY vs. professional tinted glass costs side-by-side, understanding any warranties offered, researching local contractors thoroughly, and making an informed decision based on those factors—not just price alone!
V. Benefits of Home Window Tinting
Tinted glass at home can bring many benefits to your living space, such as improved energy efficiency, additional security and privacy protection, UV protection, and an esthetically pleasing look.
Energy Efficiency
A great plus point of the home-tinted glass is its energy efficiency. Tinted windows in your home can absorb up to 80% of the sun's heat and up to 98% of ultraviolet rays—both contributing to cooling down certain spots in the house. This means you won't have to use as much air conditioning or other cooling systems throughout the year, lowering monthly utility bills.
UV Protection
Window tints also offer complete sun blockage by blocking off UVB and UVA from entering your living spaces. This means that furniture, carpets, and, specifically, your skin are better shielded from severe sun damage when inside your home.
Enhanced Privacy
Home window film also provides an extra layer of privacy since it affects visibility both in and inside-out depending on the type you choose, making it harder for anyone or anything outside your property's perimeter that's happening on the other side. You can easily customize the light coming through with window tints so you don't have too much or too little when needed!
Improved Security
Window tinting can even improve your family's safety by reinforcing glass windows with multi-layer security films designed to stay intact when shattered, making them more difficult for burglars or feral animals trying to break into your home. This added layer of security can help keep pests out while giving you peace of
VI. Real-life Examples and Case Studies
At Renvations, we have worked with many customers and had success stories with great cost-saving results. We are proud to share them with you.
Residential home window tinting projects
For example, a residential client in New York City recently needed to replace the windows for her five-story townhouse. She was worried about the cost of replacing the windows and the accompanying installation. After consulting with us, she decided to opt for tinted glass instead and was able to save thousands of dollars!
Cost-saving success stories
Another success story from a residential client in Los Angeles dealt with heat loss from windows due to inefficient insulation. After consulting with us, it was determined that window tint provided an energy-efficient solution that saved the customer money on energy bills and improved the quality of her home's insulation. The significant cost savings enabled her to have a visually appealing result both inside and outside of her home.
These are just two examples of real-life cases where our customers reduced their costs significantly by opting for tinted glass instead of replacement windows. Feel free to contact us if want to learn more about how residential window tint could improve your home at an affordable price!
VII. How to Choose a Home Window Tinting Service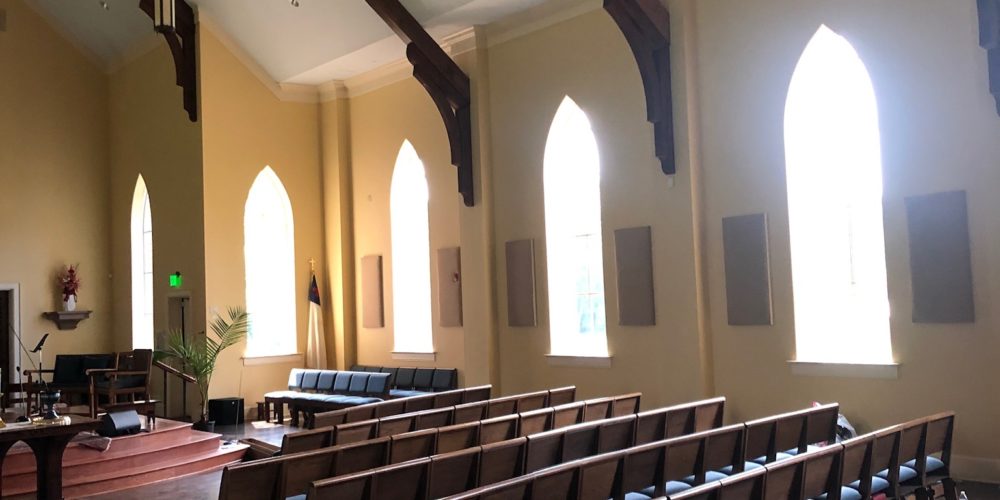 When it comes to choosing a home-tinted glass service, there are several factors to consider that will determine the overall cost. To start, you'll want to look for providers with experience and expertise in the specialized field of tinted glass. This means finding someone who can offer quality artistry and comprehensive services such as re-tinting, stripping existing films, customizing services, and more.
You can also look for customer reviews and testimonials about their skill level and customer service. Ask friends and family for referrals or scour online forums such as Yelp or Google Reviews. This can help you establish trust in the service provider and indicate their dependability and reliability before signing a contract or agreeing to a price quote.
Additionally, seeking service guarantees ensure satisfaction with the end product. Most reputable companies will provide warranties so you're not stuck footing the bill if something goes wrong.
Finally, ensure they're properly licensed and insured with up-to-date certifications from organizations like 3M or Llumar to help ensure standards are met. After assessing these factors, you should be armed with the knowledge needed to select the best provider for your tinted glass at-home project for an optimal cost!
VIII. Tips for Reducing Home Window Tinting Costs
Here are some suggestions to ease your burden and reduce home window tinting costs.
Proper planning and measurement
Proper planning and measurement are the most effective way to ensure accurate pricing and successful installation. By taking accurate measurements and providing the information to the window tinting contractor, you can ensure that the job will be completed quickly and effectively without unexpected costs.
Seasonal promotions and discounts
Many window tinting companies offer seasonal promotions and discounts to help make your tinted glass at-home job more affordable. Before starting your project, ask your contractor about any available promotions or discounts.
Bundling with other services
Tinting your windows' exterior often involves several other services, such as repair, cleaning, or re-installing hardware. Ask your contractor about bundling these services together for a discount on your overall bill.
Energy rebates and incentives
Many states have energy efficiency rebates or incentives that could reduce the cost of home-tinted glass projects. Check with local and state governments for information on programs that may help you save money on your home-tinted glass project.
IX. Industry Certifications and Authoritative Sources
Regarding tinted glass at-home costs, it can be tough to understand what's worth paying for and where you can save. To ensure you don't get taken advantage of, it's important to look for industry certifications and authoritative sources.
The best industry certifications to look for are those that come from relevant associations such as the:
International Window Film Association (IWFA)
Window Film Certification Program (WFCP)
Solar Control Film Manufacturers Association (SCFMA).
These organizations have stringent standards and processes in place when it comes to window film certification. That way, you know that any product that bears the seal of one of these organizations is high-quality, reliable, and trustworthy.
Additionally, since these organizations are especially knowledgeable about the window film business, they're a great source of advice and recommendations. Even if you don't choose a product from one of their members, they can still offer valuable insight into selecting the right product for your needs.
Trustworthy manufacturers are also important when figuring out how much home-tinted glass will cost. Make sure you go with a recognized film manufacturer like 3M or Llumar that has been making films for residential and commercial applications for years. These companies guarantee quality products every time—so you can rest assured that your window films will last many years!
X. Conclusion
So, to wrap up, window tinting is an investment that offers a multitude of benefits. Thanks to advances in materials and technology, window film options are available that fit any budget. But to make an informed decision, it's important to understand what factors drive the cost of tinted glass and how the different product options compare.
By researching and asking the right questions upfront, you can ensure a successful tinted glass at-home project that lasts for years and provides maximum return on investment. With all that considered, we hope you're better equipped to make an informed decision about your tinted glass at-home cost.