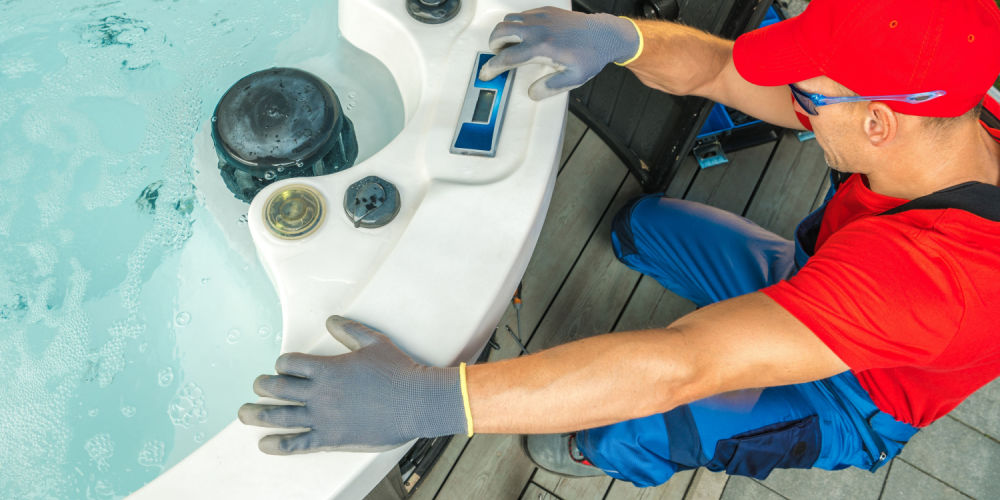 So, you've been dreaming of owning a hot tub for quite some time now. You can almost picture yourself sinking into the warm jets after a long day at work or enjoying an evening under the stars with close friends. What could be better?
But there's just one small problem: hot tubs are costly. If you're shopping around for a new hot tub, it's essential to consider all the associated costs that come along with it. This guide will detail what you should expect to pay when buying a new hot tub—from purchase pricing to repairs and upgrades.
So, go ahead and get ready to spend! We'll walk you through the process step by step and provide insights on how to save money.
Factors of Hot-tub Replacement Costs
If you're a homeowner in the USA, there may come a time when you'll need to replace them. The cost varies widely based on several factors, so it's essential to consider these when budgeting for your new Tub.
Hot Tub Size – Your new hot Tub will come in different sizes and designs depending on the space available in your yard. More giant hot tubs will generally cost more than smaller ones, so measuring ahead of time is essential to determine what size you should look for.

Hot Tub Type – Different hot tub types are available today, from inflatable models to luxury spas. The higher the price tag, the more features a tub has, such as heated seats or jets.

Installation Costs – Replacing an existing hot tub may require plumbing and electrical work that needs to be done correctly for safety reasons. Invest in these installation costs when planning for your new hot tub purchase.
Whether replacing an old model or installing a completely new one from scratch, it's essential to consider all these factors when calculating the estimated replacement cost.
What to Consider When Buying a New Hot-tub
Have you been dreaming about having a hot tub in your backyard? Well, get ready to spend! Replacing this is costly, but enjoying a peaceful soak during the summer is worth every penny.
Here are some things to consider when buying a new hot tub:
Cost of purchase

: Prices for new hot tubs vary widely depending on the size, type, and features. Researching and comparing different models before making a purchase decision is essential.

Installation fees

: If you're paying someone else to install the Tub, the cost can range anywhere between $800 and $1,000, depending on the complexity of the installation.

Ongoing costs

: Electric bills will increase with a new hot tub, so factor in this continuing maintenance cost. Replacement covers typically cost about $500-$750 every five years.
How to Find the Best Pricing for Hot tubs in Your Area
It's no secret that hot tub replacements can be expensive. But with some planning and knowledge, you can find the best pricing for hot tubs in your area. Here are some tips to help you save money:
Call Local Hot tub Stores
The best way to get the most competitive prices is to call local hot tub stores, which may offer bulk discounts if you're looking for more than one Tub. Don't forget to check online for reviews—you don't want to buy from someone who won't stand behind their product. And finally, don't be afraid to negotiate! Many retailers will work with you on pricing, so feel free to ask.
Look Online at Discount Websites
Whether you're buying a new or used tub, many websites like Craigslist and eBay offer great deals on hot tubs. However, it's essential to ensure that any used tubs are still serviceable and in good condition before you buy – this isn't something you want to skimp on!
Check Out Local Contractors
Suppose you're looking for a professional to help install your new Tub or replace it with something else. In that case, local contractors may be able to hook you up with a good deal – ensure they have plenty of experience in this area before committing.
Budgeting for Additional Costs With a New Hot tub Installation
When replacing your hot Tub, also factor in additional costs with installation. These costs can vary depending on local labor rates and the job's complexity.
Consider these additional costs when budgeting for its replacement:
Labor Charges – This can range from $500 to over $2,500, depending on the job's complexity. Be sure to get at least two bids before you choose a professional or contractor.

Crane Rental – If your hot Tub must be lifted over your house, you will likely need to rent a crane or other specialized lifting equipment.

Electrical Upgrades – Depending on your current electrical setup, you may need an electrician to upgrade your wiring before installation. This can cost anywhere from $200 to thousands of dollars, depending on how much work needs to be done.

Deck Installations – If you plan on installing a deck around your hot Tub, this must also be considered when budgeting for installation fees.
Considering all these considerations, you can ensure you get the best hot tub installation experience possible while staying within budget!
Increases in Monthly Energy Bills With a New Hot tub
When you get a new hot tub, you know it'll be more luxurious and look great—but something else you should consider is how much your monthly energy bills will increase.
Electrical Requirements
Whether replacing an existing hot tub or starting with a new installation, your hot Tub must be connected to a dedicated 110/220-volt GFCI breaker. This is an electrical requirement for safely operating your brand-new hot Tub.
Heating The Water
Your old hot Tub was probably running on electricity or gas, but there are more options now—like solar-heated hot tubs, for example! In any case, heating the water in your hot Tub will increase energy bills. And depending on what kind of heating system you choose, the increase can vary dramatically.
Filter Systems & Cleaning Chemicals
Another cost-related factor that comes into play for running a hot tub is the filter systems and cleaning chemicals that keep the water clean and safe. Your brand-new hot Tub might have its filter system, but even if it does, you'll still have to buy cleaning chemicals at least monthly to keep the water adequately sanitized and healthy.
With these additional costs in mind, planning while budgeting for a new hot tub replacement is critical — those extra amounts on your energy bill each month can add up quickly!
Maintenance Requirements and What It Costs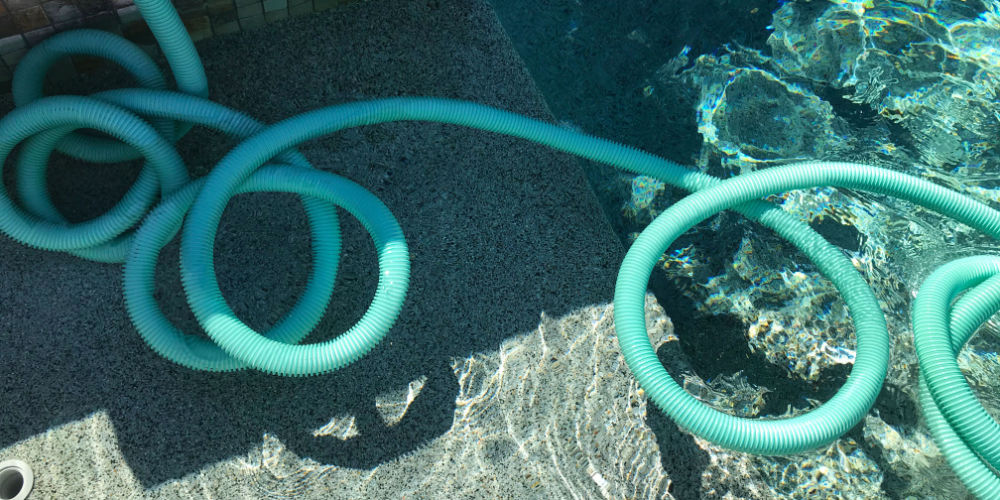 You might think a hot tub replacement is a one-time cost, but that's not necessarily true. Regular maintenance and upkeep are necessary to keep your new spa running smoothly and efficiently. Let's look at what you can expect to spend on routine maintenance and repairs and other costs associated with owning a hot tub replacement.
Typical Maintenance Costs
The frequency of your maintenance visits will depend on how many hours per week the hot tub gets used. If you're using it regularly, you should have it serviced every six months. Expect to pay between $100 – $300 for each visit.
Additional Costs
In addition to your maintenance costs, you may also have to pay for extra chemicals or replacement parts such as filters, pumps, or other accessories. Depending on the type of equipment in your hot tub, these costs can range from $50 – $250 per item.
Life Expectancy of Equipment
On average, the equipment included in a hot tub replacement will last between eight and twelve years before needing to be upgraded or replaced. Your technician should be able to estimate how long each piece should last before needing attention or new parts.
When considering the cost of a hot tub replacement, remember the ongoing maintenance requirements and additional costs associated with its upkeep. Remember these tips when planning for your new spa, and ensure you're prepared for the long-term expenses that will accompany it!
Hot tub removal price
When replacing your hot Tub, you must factor in the cost of removing the old one. Depending on the area of your hot Tub and the ease of access for removal, prices for this can range from about $100-$1000.
Factors that affect hot tub removal cost
Unsurprisingly, a few of the factors that affect replacement costs also apply to hot tub removal. Here are multiple things to bear in mind:
Size of the hot Tub: The bigger and heavier it is, the more it'll cost to move.

Accessibility: If it's easy to get your old hot tub out – such as through a wide doorway or down a flight of stairs – then this will minimize labor and be less expensive than if it needs cutting in half or taken through a window.

Disposal: You may have to pay an additional fee for the removal if you cannot leave the old Tub at curbside for collection by your local waste disposal service.

Location of removal: Depending on where you live and how far away your old hot tub is from its destination, travel and fuel costs may be involved.
So if you're looking at replacing your hot Tub, factor in these costs you know exactly what's involved. With this knowledge, you'll be well on your way to making an informed decision about replacing your hot Tub!
In-ground hot tub price
So you're considering replacing your hot tub and want to know what it will cost. After all, a hot tub is a substantial expense, so you need to see the average in-ground hot tub price.
Let's take a glance at some of the factors that affect the cost of replacing an in-ground hot tub:
Size and shape
In-ground hot tubs come in all shapes and sizes—round, rectangle, square—which affects the price. Generally speaking, in-ground hot tub prices range from $6,000 to $20,000+, depending on size. Smaller ones will cost less and larger ones will cost more.
Interior construction
The material your spa is made of will also factor in pricing. You've got choices like acrylic tile or vinyl liner designs, so weigh your options carefully.
Equipment
Next up is the type of equipment you choose for your spa. You'll need things like pumps, heaters, and jets—and again, depending on what type of components you use will influence pricing too. That doesn't even include additional features like audio systems or lighting!
On top of all this, there are labor costs for installation, too—the overall price can add up! Don't forget to factor those into your budget when replacing an in-ground hot tub.
Above ground hot tub
Replacing an above-ground hot tub is an excellent option if you want something more affordable. You don't need to worry about any particular installation because you can just set up the Tub in your backyard and get it ready to use.
That being said, there are still costs involved with getting an above-ground hot tub:
Hot tub shells typically come in a range of price points, from around $1,500 to $5,000. This should include the cover, steps, and other components like jets.

Installation – you'll likely need some help installing the hot tub, which can cost anywhere from $50-100 per hour for services like plumbing and electrical connections.

Equipment – you'll also need to add any other equipment your hot tub might require for proper use, like pumps, filters, heaters, and controls. Prices range from around $200-400 each, depending on your chosen model.

Delivery and setup – make sure you factor in delivery and setup costs which vary based on distance but will likely be around $500.
Above-ground hot tubs are cheaper than in-ground models but require an investment if you want them to last a long time with proper care and maintenance. Be sure to do your research before making any decisions on which model is right for you!
Hot tub pool combo price
Regarding hot tub replacement costs, you should take your spa experience to the next level with a hot tub pool combo.
Cost breakdown
A hot tub pool combo costs between $20,000 – $30,000. Your exact price may vary depending on your hot tub or pool size and whether you choose any additional features. Here's what you can expect to pay broken down by cost item:
Hot Tub: $6,500 – $11,500 (including installation)

Pool Shell: $5,500 – $11,000 depending on size and shape

Pool Decking: $2,000 – 3,500 ( materials only)

Pool Equipment: $2,000 – 3,000 (pump and filtration system)

Shipping Costs: varies according to location
Investing in a hot tub pool combo can create a luxurious escape for yourself and your family that will last years!
Large hot Tub
If you have a more oversized hot tub or are looking for a large hot tub, you will probably face higher replacement costs due to the size. While the initial cost of buying a large hot tub may seem cheaper—due to bulk-purchasing discounts—that doesn't include installation, delivery, and any other services. It's essential to remember that the cost of chemical supplies, safety accessories, and energy bills will also increase with larger spas.
Additionally, with more oversized hot tubs, you will likely be required to install additional support structures like decking or gazebos, which can add more money to your total bill. It's always better to be prepared for hidden costs when getting a new large spa.
While Renvations.com does not provide service for large spas, plenty of reputable companies specialize in more large hot tub installation and maintenance, so research before committing!
Hot tub covers
Speaking of your hot Tub's longevity, remember the covers! Hot tub covers are essential components that protect your hot Tub against the elements and help to conserve heat. Typically made from foam or vinyl, they should be replaced every three to four years.
New hot Tub covers cost between $200 and $2,500 depending on size, type of foam or vinyl used, and optional features like locking straps or insulation. It's up to you to shop for cheaper options or extra features that could last longer. Buying a cover with reinforced stitching and locks will last longer but cost more initially.
Other things to keep in mind when purchasing a hot tub cover:
Look out for well-insulated materials; insufficiently insulated materials can shorten the lifetime of your hot Tub.

Sturdier materials like aluminum usually cost more but last longer.

Watch for UV protection, which helps keep your cover free from discoloration and fading due to sunlight exposure.
hot tub kit
It might surprise you that you can replace it with a hot tub kit. Kits have become popular with homeowners who want a more straightforward, lower-cost way to replace their hot Tubs. These kits usually come with all the essentials, including the basin and plumbing, at an affordable price.
So what are a few of the benefits of getting a hot tub kit?
Cost-Effective
Often it's more cost-effective to get a hot tub kit than buy all the parts separately. Special offers, such as discounts or free shipping, may exist when purchasing one of these kits. And if you do your research and shop around, you'll likely find something that fits your budget.
Easy Installation
Having a hot tub kit means you don't have to go through the process of finding parts and then figuring out how they fit together — it's all done for you! Most kits have fixtures, instructions, and everything you need to get up and sprint. Plus, if anything goes wrong or needs adjusting, most kits have an online customer service team available for further assistance.
A hot tub kit is an easy and cost-effective way to replace your current model without breaking the bank or wasting time figuring out how all the pieces fit together. Why not give one a try?
stainless steel outdoor hot tub
Finally, let's discuss the replacement stainless steel outdoor hot tub cost. They're known for superior quality and can be cleaned or serviced less often. Plus, they don't require special instructions on keeping or using them clean.
The major downside is that they're costly—the materials used to construct them are heavy and expensive, plus stainless steel is often more expensive than acrylic or fiberglass.
At Renvations.com, we estimate an average price of $14,000-$17,000 for this type of hot Tub, depending on the make and model. This includes installation costs—such as the base frame, electrical wiring, and plumbing—plus any extra components you may add.
Be sure to shop for the best price on high-quality stainless steel outdoor hot tubs and installation services before deciding on a replacement hot tub for your home!
120v hot tub VS 110v hot tubs
Are you trying to decide between 120v or 110v hot tubs? Then you're probably wondering what the overall difference is between the two—and more importantly, what will it cost to replace?
One of the main differences between a 120v and 110v hot tub is their voltage. The 120v is a higher voltage, which usually requires more power, so it costs more to operate. On the other hand, 110v hot tubs are less powerful and thus cost slightly less to run.
In terms of replacement costs, replacing a 120v hot tub tends to be higher than replacing a 110v hot tub. The main reason is that 120v hot tubs require more prominent electrical outlets and must be connected directly to your home's power grid, which incurs additional expenses.
However, the length of time that your replacement job will take depends mainly on how much electrical work needs to be done when installing the new hot Tub:
If you're replacing an existing 120v unit with another one in the same spot, you may only need an electrician for adjustments and hookups; this would likely take one day or less.

If your existing unit is 110v and you're upgrading it to 120v, you'll need an electrician to rewire and provide additional power; this could take a few days.
When deciding between a 120v or a 110v hot tub replacement for your home, consider the cost difference between each option and how long it may take for installation.
(Number) person hot Tub
So, what's the ballpark number for a 16-person hot tub? Well, it depends on a few different factors. The average is between $2,000 and $7,500. That includes delivery and installation.
What's included in this range? Well, let's break it down:
Components
Your typical hot Tub might include seating for up to 16 people and anywhere from 20 to 50 jets. These features will determine the price – the more features and the higher quality of materials you opt for, the pricier your hot Tub will be.
Labor Costs
Labor costs depend on a few factors as reasonably – where you live determines labor rates (which vary depending on state and region). The installation itself can also be tricky – if your new hot Tub needs to go through your home, that could also add to the total cost.
Permits
Remember about permits (if required)! This can add to the cost depending on where you live and your local regulations – check with your city or county before making any purchases so you know what to expect ahead of time.
Hot tub corner
When replacing your hot Tub, replacement costs are one of the biggest problems. The cost of a hot-tub corner depends on the materials used, and there can be a massive difference in prices between brands. That said, there are some tips to help you keep costs low.
For starters, buying secondhand can be a great way to save money if you are okay with not having a high-end product. Many used spas are as good as new and have the same warranties. You could even check out used spa parts from previous models that you might be interested in—it's worth a look for savings.
Consider getting an adjustable hot tub corner to fit into any space or size pool. A customizable corner means you don't have to worry about the exact size of the corner and can purchase one that fits the size of your collection regardless of how large or small it is. This will save you money and make finding what you need at a reasonable price easier.
Finally, plenty of professional installers offer discounts and deals when you buy their product or hire them for installation services. It pays to shop for the best deal on top-of-the-line spas and parts.
Conclusion
Hot tubs are an expensive but rewarding home investment. Getting all the information you need, researching your options, and being aware of potential problems can help you make well-informed decisions and get the most bang for your buck. Whether replacing an old hottub or investing in a brand new one, the upfront cost will be high. Fortunately, with proper maintenance, hot tubs can last a long time—long enough to outweigh the purchasing costs.
No matter your budget, the right choice can bring a lot of enjoyment to your home. Start by assessing your needs, researching products and prices, and gathering all the data you need to make an informed decision. With some help from Renvations.com, you can find the ideal hotTub for your home and budget.