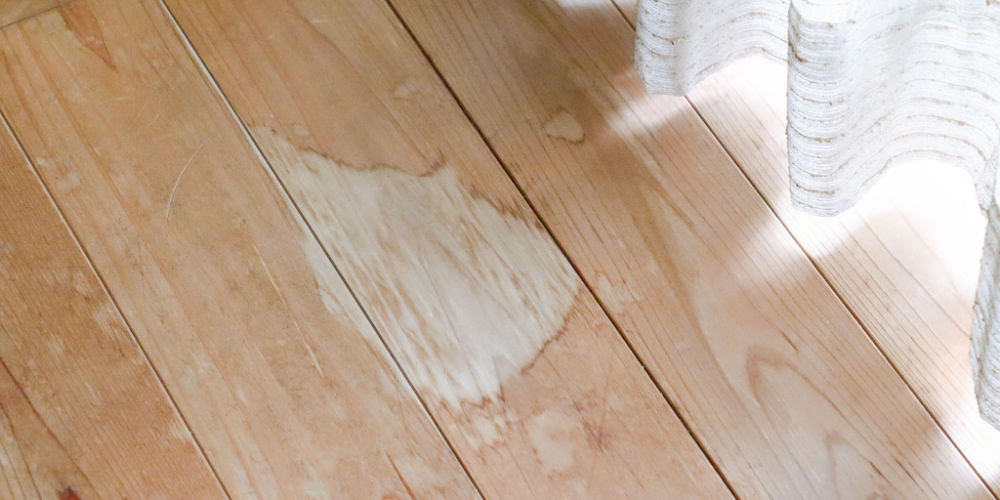 Have you been thinking about replacing your flooring? It's a big project that can significantly impact your home's aesthetics and value. You want to be sure you go into the project with realistic expectations—especially regarding the cost.
At Renvations.com, we believe knowledge is power. With that in mind, let's dive into a comprehensive guide to flooring replacement costs for USA homeowners. We'll cover all the factors that affect price, from the type of flooring you choose to the specific services involved in the floor installation. We'll also cover some standard floor costs so you know what to expect when comparing quotes. With this info, you can confidently replace your floors and ensure the costs align with your budget. Let's get started!
What Are the Factors That Determine Flooring Replacement Costs?
Flooring replacement costs can vary significantly depending on the material you choose, the size of the area to be covered, and any additional installation features like underlayment or sub-flooring.
Here are a few factors that determine the overall price:
Material:

 Hardwood is one of the most expensive flooring options and requires careful installation. Hardwood floors cost around $4-$12 per square foot. Laminate flooring is one of the least expensive options, costing as little as $1-$3 per square foot.

Size:

 The cost of flooring increases with the size of your space because larger areas require more materials and labor. Replacing the entire floor in a single go rather than patching it up is more cost-effective.

Installation Features:

If your existing subfloor is damaged or uneven, you may need to replace part or all before installing new flooring, impacting your project costs. You may also include underlayment to provide additional cushion and noise reduction, increasing your final expense.
What Kind of Flooring Options Are Available?
You can choose from many types of flooring to replace your existing floors. It depends on your budget, desired look, and the kind of building or room you're remodeling. Here are some popular options for residential use:
Carpet

– Carpet is a classic and comfortable option in various colors, textures, and styles. This is the most budget-friendly option for floor replacement.

Hardwood

 – Hardwood is a timeless option with a warm, homey feel. It's also highly durable and requires minimal maintenance. However, it's one of the more expensive options available.

Tile/Granite

– The tile is easy to clean and maintain and comes in various sizes, shapes, and colors, making it perfect for customizing your space. Granite is another excellent heat-resistant option ideal for kitchens or bathrooms but can be expensive depending on your chosen type.

Vinyl/Linoleum

 – Vinyl or linoleum flooring is an affordable and waterproof option making them perfect for kitchens or bathrooms. They are available in various colors and designs but require periodic waxing to keep them looking their best.
Which Is the Most Cost-Effective Flooring Solution?
When it comes to floor replacement, you want a cost-effective solution. But what is the most cost-effective flooring solution?
To answer that, let's look at the average price per square foot for 5 of the most popular floor types:
Carpet: $2 – $5

Vinyl: $2 – $5

Laminate: $3 – $7

Wood: $5 – $10
How to Find Quality Flooring at a Reasonable Price?
One of the best ways to keep flooring replacement costs in check is to find reasonably priced quality floorsly priced. There are several options to consider, and weighing each one carefully is essential.
Discount Retailers
Discount retailers like Home Depot and Lowe's offer discounted products, but it's important to remember that they tend not to stock the same product quality as specialty floor retailers. That said, they can still be an excellent source for quality flooring options at a discount.
Factory Outlets
Factory outlets are another place to look for discounted prices on high-quality flooring. These stores offer a wide range of floors, from carpet and laminate to hardwood and luxury vinyl planks. The key is research: check out various factory outlets in your area and find out which has the best selection and prices for your needs.
DIY Installation
One way to get cheaper flooring replacement is by taking on the installation yourself. Though this option takes more time, effort, and skill than just hiring someone else to do everything for you, it means you'll save a lot of money in the long run. Ensure you have the right tools and skills before completing this project!
What Can You Expect in Terms of Installation Costs?
When it comes to installation costs, you have to factor in the price of labor. Depending on who you go with and what type of floor you choose, installation usually costs between $2 and $7 per square foot—but sometimes as much as 10 to 12 dollars per square foot for hardwood or tile.
It's also important to consider additional costs like floor leveling or soundproofing if your house is an older one that needs some preparation.
There are a couple of things that can affect your overall floor installation cost:
Labor expenses

Additional preparation requirements (like subfloor leveling)

Type of floor material

Size and space of the project

The area where you live (for example, labor rates could be different in cities vs. rural areas)
Factoring in all these elements will help better estimate the cost of installing new floors in your home.
How Much Does It Cost to Replace Damaged Flooring?
Your flooring may become suddenly damaged due to various factors, and replacing it can be costly. But how much does it cost exactly?
It depends on the kind of floor you have, as well as other factors such as the size of the bed, design complexity, and any extra labor or materials that may be required. Remember that some flooring types require professional installation, especially if the space is ample or you need to replace an existing floor.
To give you an estimated range for replacing your damaged floors, here are some general price ranges:
Carpet: $2.50 – $4.00 per square foot

Vinyl sheet or tiles: $4.00 – $8.00 per square foot

Laminate: $1.75 – $3.50 per square foot

Ceramic tile: $3.50 – $7.00 per square foot

Hardwood: Solid wood planks are typically priced by the linear foot, sold in boxes with 20 linear feet–$3-$15 per linear foot, while engineered wood planks are usually sold by the square foot and range from $2-$10 per square foot

Natural stone: is sold by the square foot and can range from $7–$20+ depending on type and shape
Knowing what replacement might cost can help you budget accordingly—especially if you're getting multiple estimates for a project—and give you peace of mind knowing that your new floors will last for years!
Garage floor replacement cost
Now that you know the flooring replacement cost for standard floors in your home, it's time to look at garage floor replacement costs. You've arrived at the right place if your garage space could be upgraded.
Replacing the garage floor can range anywhere from $2 – $20 per square foot, depending on the floor material chosen. For example, if you choose tile, epoxy, or rubber flooring options, it will run on the higher end, around $15–$20 per square foot. Moreover, a concrete-based option like paint or stain will cost much less — approximately $2–$7 per square foot.
The most economical way to replace your garage floor is for a DIY project. If you're up for it and don't mind putting in some elbow grease and hours of labor, this could be an affordable option for you that can help keep installation costs down. Here are some of the most popular DIY garage floor replacement options available:
Epoxy paint coatings

Roll-out mats

Carpet tiles

Interlocking tiles

Stain applications

Coverings such as flakes and quartz systems
bathroom floor replacement
When it comes to replacing the floor in your bathroom, there are a few things to consider that can affect the cost. Bathroom floors take a lot of wear and tear from water and steam, and you want to choose a floor that can withstand moisture. Deciding if you want to tile the entire floor or do a shower stall may be a good idea, which will factor into your overall bathroom floor replacement cost.
Here are some of the factors that go into bathroom floor replacement costs:
Materials – Who doesn't love choices? You have many options for materials for your bathroom floors–from vinyl and laminate to carpet, wood, and tile. Of course, each material has pros and cons regarding cost, durability, maintenance requirements, and attractiveness.

Labor – Installing a new bathroom floor properly takes skill and precision. That's why it's essential to hire a contractor who knows what they're doing–the last thing you need is for your new floors to be framed correctly or be laid unevenly. Depending on the materials chosen, some installations may require more skilled labor than others.

Extras – If you choose expensive materials like stone tiles or exotic hardwoods, you'll need extra expense for sealants to keep out moisture and any adhesives required for installation — both of which add to your bottom line when determining your overall bathroom replacement costs.
With all these factors combined, plus other potential costs such as demolition fees from tearing up your existing floors, a total bathroom floor replacement cost can range anywhere from $1,000 on the low end up to $
how to repair swollen laminate floors without replacing
You might not know that you don't have to go through the problem of replacing your laminate floor if it's swollen or warped due to water damage. You can repair it and keep it looking new without breaking the bank.
Identify the source of moisture.
First, determine where the moisture has come from and make sure it stops immediately. This measure will help prevent the swelling from worsening and spreading to other parts of your flooring.
Step-by-step guide on how to repair swollen or warped laminate flooring
Loosen the affected boards using a putty knife or chisel and remove them from the floor one at a time; you'll need to pull up the entire plank to ensure no moisture is left behind.

Place dehumidifiers in the room; this will help dry out any remaining moisture quickly and efficiently.

Replace any sub-floor planks warped by water damage; use plywood, particle board, or OSB (oriented strand board) for replacement boards.

Reattach planks by gluing them back into place with an adhesive specifically designed for laminate floors

Reinstall baseboard moldings around chambers or doorways; this will provide additional protection against water intrusion in case of future flooding incidents

Apply a finish coat to seal off the floor; this will help protect your newly repaired laminate floor against future water damage.
Replace the carpet with vinyl flooring.
Replacing your carpet with vinyl flooring is an excellent choice for heavy-traffic areas since it's more durable than carpet. Plus, it's also easy to install, an option for DIYers.
If you're considering replacing your carpets with vinyl floor, here are some things to consider:
Vinyl flooring costs vary widely, depending on your chosen style and color. Prices generally range from $2 to $7 per square foot.

Labor costs are additional and can range between $1 to $5 per square foot, depending on the job's complexity and your chosen contractor.

Shipping costs may also be included in your total price for the floor replacement project, meaning your overall cost could be anywhere from $3 to $12 per square foot.

Vinyl comes in various styles, including sheet vinyl and plank or tile vinyl, so you can choose the one that fits your needs best.

Vinyl floors require little maintenance and are easy to clean; occasionally, you only need a damp mop!
If you're looking for an affordable, durable, yet low-maintenance floor option, replacing your carpets with vinyl could be just what you need!
Replace shower floor
When it comes to replacing your shower floor, there are some things to consider when it comes to cost. Replacing the shower floor involves more than buying new tiles—labor costs can range from $2,500 – $6,000, depending on the bathroom area and the type of materials you choose.
For a general idea of what you should expect to pay, here are some average costs based on the type of material:
Porcelain or ceramic tile: $2 – $5 per square foot

Natural stone tiles: $5 – 8 per square foot

Granite tiles: $7 – 10 per square foot

Glass tiles: $12 – 15 per square foot
It's essential to remember that these are just estimates—and other factors to consider, like the cost of labor and installation materials. For specific price estimates for your project, contact a professional in your area.
Conclusion
When it comes to flooring replacement, there are many factors to consider. Replacing the floor can vary widely from materials and installation costs to the existing surface condition. It's essential to thoroughly research any potential project before committing to it and ensure you have a clear idea of the costs involved.
The cost of replacing the floor depends on the materials, the installation, and the existing condition of the surface. It's best to get some estimates from local contractors to ensure you get the best deal for your budget and the job is done correctly. With the correct information and a little patience, you'll be able to find the perfect floor for your home and budget.