I. Introduction
Are you considering embracing the timeless charm of a Victorian home? If so, you'll want to view all the elements it can bring to your living space. From ornate accents to cosy details and rich fabrics, it's a wonderfully stylish and comfortable way to enjoy your home.
The essence of Victorian home style is in its details—and this is where you can have fun with design. Embrace intricate flourishes, eye-catching details like decorative garlands, and luxurious textures like velvet and silk. These touches will transform your living space into one that exudes elegance and beauty.
And don't forget about the furniture when planning out your Victorian-style house! Consider incorporating chairs with detailed armrests, couches with lush upholstery, or ottomans that add character. If a piece looks beautiful yet comfortable, it could be just what you need for a timeless Victorian look.
II. DIY Projects for Victorian House Style
Ready to get your hands dirty and get some DIY projects underway? Harnessing the Victorian decorating style for your home doesn't have to be expensive or complicated. Here are just a few easy and affordable things you can do to inject a little of the era's esthetic into your own space:
Ornate and Detailed Crafts: Victorian homes were all about detail, from ornate rugs and tiles to hand-painted furniture. You can give your table a fresh look with upholstery or craft handmade ornamentation like garland or wall art.
Custom Window Treatments: Curtains, drapes, and blinds are all beautiful features in any home, but they can also be a great way to inject a splash of Victoriana into your space. Hang lush velvet curtains in gold or burgundy hues, opt for window coverings with floral or paisley prints, or introduce frilly lace curtains for an extra touch of elegance.
Handmade Textiles: Take some time to explore everything from upholstery fabric to tablecloths that feature unique prints in colors like peach, navy blue, and hunter green famous during this period. You could also refurbish antique pieces needing repair with quilts you make yourself.
Restoring and Refurbishing Vintage Pieces: When decorating a Victorian home, vintage pieces are essential. Check out your local thrift store for treasures such as cast iron decorations, carpets with oriental designs, terracotta floor tiles, and much more. Even better? Restore vintage wood furniture pieces with sandpaper and varn
III. Victorian Decor Ideas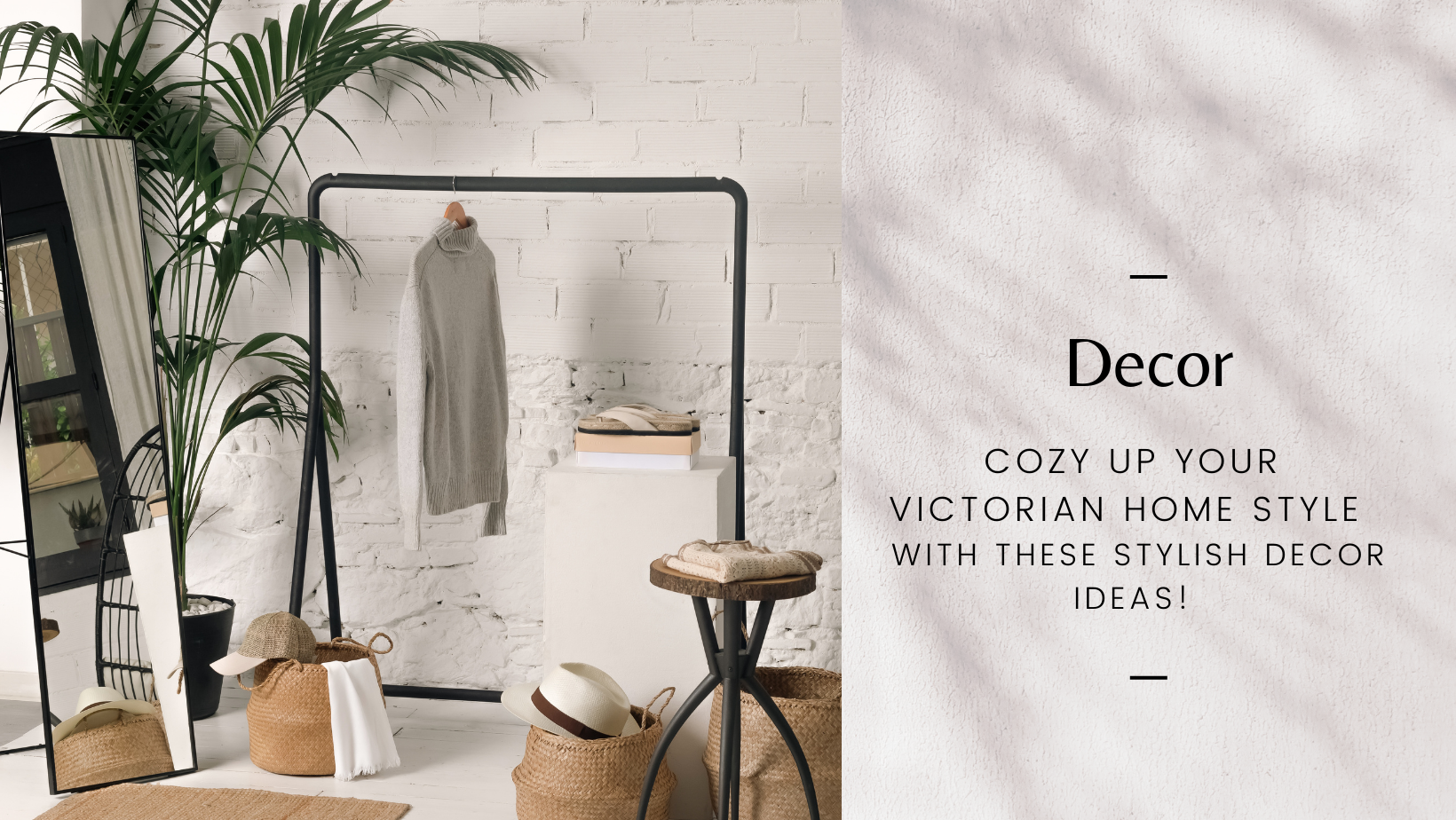 The Victorian home style is all about luxurious and sophisticated accessories. Adding elegant furniture pieces, fine rugs, and crystal lighting fixtures around the house is a great way to bring your home to the Victorian era look.
Add a touch of sophistication with lavish velvet or satin fabrics for your draperies and other upholstery in the room. To ensure your home isn't too overwhelming for your guests, pick one or two primary colors you can use throughout the house, from wallpapers to drapes.
When it comes to accessorizing your Victorian house style, you can never go wrong with rich color palettes and sumptuous textures. From shades of dusty pink to deep teal blue, these colors create an inviting atmosphere. You can add colorful pillows, bedding, tapestries, and tablecloths with intricate patterns and embroidery.
Incorporate antiques, artwork and heirlooms into your design as well. Wall sconces, wall art pieces, and vases filled with fresh flowers can instantly transform your home into a more classic look without breaking the bank!
IV. Victorian House Cleaning Tips and Tricks
What comes to mind whenever you think of the Victorian home style? Antique furniture, chintz and velvet fabrics, ornate wallpaper and drapery, intricate woodwork… it's all part of the charm. But these beautiful materials and objects require special care and attention to look their best. Here are some Victorian house cleaning tips and tricks to help you keep your home looking beautiful without breaking a sweat.
A. Cleaning solutions for delicate and antique items
Take special care with any fragile or antique pieces in your home—these items must be cleaned with extreme care; anything abrasive can scratch or damage delicate surfaces, so use a soft cloth dampened with pH-balanced water or mild detergent solution instead of harsh chemical products.
B. Caring for various fabrics and materials
Velvet, silk, wool—all these delicate fabric types demand extra-gentle treatment when it comes to cleaning. Regular vacuuming is usually fine for everyday dust collection, but if deeper cleaning is necessary, use a professional dry cleaner certified to clean antique fabrics—they have the expertise required to do the job right.
C. Establishing regular cleaning and maintenance routines
Your Victorian home will stay beautiful for years if you set up maintenance practices that get done on schedule: vacuum carpets regularly; dust window sills, shelves, and knick-knacks at least every other week; wash down wood surfaces as needed; deep-clean your walls occasionally; check the furniture for loose joints or signs of wear & tear often; repaint walls every few years…the list goes on! It's not complicated, but it takes discipline—make sure whatever you establish
V. Furniture Selection for Victorian House Style
When selecting furniture for a Victorian house style, it's all about making the pieces elegant and ornate. That doesn't mean you have to purchase expensive parts from the Victorian era, but you should think about buying parts with sophistication and luxury.
Another key to getting the perfect Victorian look is to mix upholstered, wooden, and metal furniture as well as new and vintage pieces. This will give your home a unique character that combines elements of the Victorian era with modern sensibilities.
You also want to make sure your furniture is comfortable! After all, even though this style was prevalent over a hundred years ago, it should still be inviting enough for everyone in your home to enjoy. Choose to seat with cushions and soft fabric like velvet or chenille to balance formal and casual settings.
VI. Victorian House Appliances to Enhance Your Space
Upgrading the appliances in your Victorian home can be a tricky business. While you want to ensure that all of your devices are functional and up-to-date, at the same time, you must ensure they don't clash with the classic Victorian aesthetic. Here are some tips to remember when it comes to selecting appliances for your Victorian home:
A. Selecting appliances that blend with the Victorian esthetic
Choose period-style appliances that will fit in with the vintage look of your home. Think finishes such as copper and chrome, plus timeless shapes and designs. Classic silhouettes, like rounded oven knobs or door handles in elegant curves, will hark back to the Regency period.
B. Essential kitchen appliances for period-style living
No matter your budget, a range of appliance choices should combine modern functionality with a timeless style. Here are some essential kitchen appliances for period-style living:
Stove: Cast-iron stoves have an unmistakable vintage look but may not function quite as efficiently as modern units – so pick one based on what functions you need now rather than relying solely on its looks.
Dishwasher: Energy-efficient dishwashers can come handily installed into drawers or cabinets, offering convenience while preserving traditional esthetics.
Refrigerator: Energy-efficient options are available in a wide range of shapes and sizes available – choose one that fits perfectly into your kitchen's existing setup.
C. Balancing functionality with Victorian design
It can be tricky to find an appliance that does everything you need it to do and still fits perfectly within the classic Victorian setting of your home.
VII. Organizing Your Victorian House
The organization is critical in a Victorian house. With its mix of formal and informal living spaces, it pays to use the best storage solutions available. Here are some tips to maximize your living spaces and keep your home clutter-free:
A. Elegant and functional storage solutions
Consider pieces that blend style and practicality when furnishing a traditional Victorian house. Plenty of storage options look like parts of the decor, such as a china cabinet for fine dinnerware or an armoire for linens and clothing. Think about how you can use the space within each room—baskets to hide away remotes, lidded boxes to store magazines or a small sideboard with drawers for kitchen items. Finally, if you have limited closet space, consider installing additional wardrobe units or hanging shelves in rooms like the foyer or guest bedroom for extra storage.
B. Maximizing formal and informal living spaces
Many Victorian homes feature formal and informal living areas—often separated by pocket doors that slide into the wall or panels that can be folded away when not in use. To use these spaces efficiently without compromising style, look for accent furniture that serves double duty or pieces with convenient storage compartments (like an ottoman with an interior shelf). Wall-mounted shelving can also come in handy here; opt for stylish shelving units with adjustable shelves to maximize space without sacrificing beauty.
C Tips for maintaining an organized and clutter-free home
One of the most challenging parts of keeping a Victorian house orderly is staying on top of all that everyday clutter—from mail and children's toys to stray mugs from
VIII. Victorian House Renovations and Upgrades
Are you looking to fit modern conveniences into a Victorian home or enhance the classic architectural features that define the style? You may be surprised to learn you can have your Victorian house-style cake and eat it too. Here are some renovation projects that blend modern convenience with Victorian charm.
Preserving and Enhancing Classic Features
When renovating a Victorian home, preserving and enhancing classic architectural features. These include elaborate trim mouldings, ornate decorative elements, stained glass windows, pocket doors, and hardwood floors are essential. Sticking to the original character of a Victorian home can give the space an authentic period-appropriate look while also making your house more attractive to buyers in case of a sale in the future.
Upgrading Systems
There are plenty of cost-effective solutions for upgrading without breaking the bank regarding systems like plumbing and electrical. Consider installing modern fixtures that still preserve the overall look of your Victorian home, like subway tiles and clawfoot tubs in the bathroom or chandeliers and sconces in living spaces.
Budget-Friendly Projects
Budget-friendly improvements like painting and wallpaper can also go a long way towards sprucing up your Victorian home's interior. You can create interesting effects by applying an accent wall or custom stencil patterns with paint or wallpaper for added texture and dimension.
IX. Victorian House Design Ideas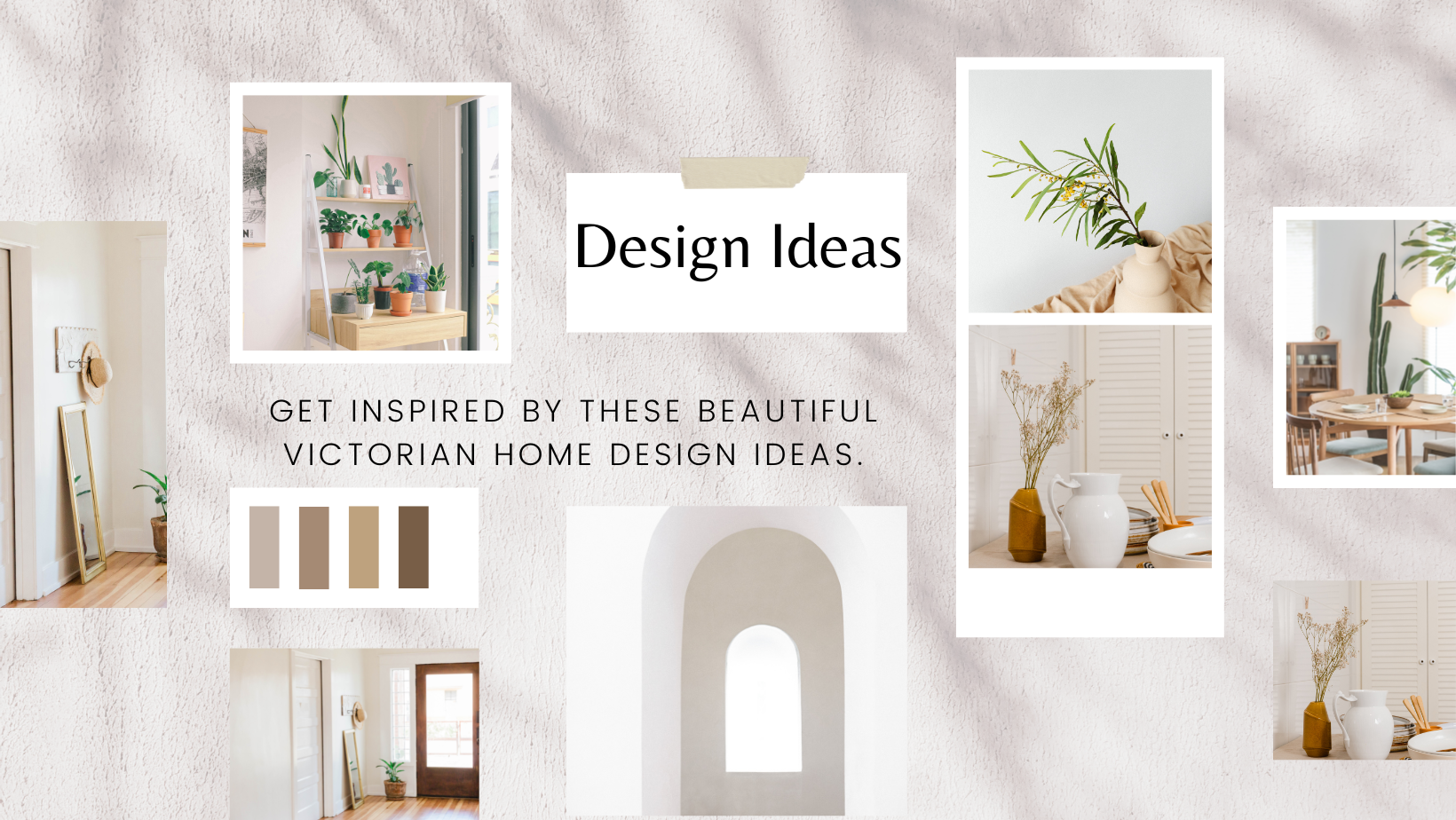 Creating the perfect Victorian home style for your house can be daunting. But if you're looking for some additional ideas, read on.
Formal and Inviting Living Spaces
Bring in luxurious fabrics like velvet and brocade to make your living room formal yet inviting. Use bold colors to introduce deep, rich hues and textures reminiscent of the Victorian era. Introduce a grand fireplace as the room's centrepieces, and don't forget the ornate mouldings found throughout a Victorian home.
Luxurious and Elegant Bedroom Designs
Introduce canopy beds, tufted headboards, and antique furnishings to create an elegant bedroom design. Incorporate subtle floral prints on bedding and warm tones such as rustic reds and regal blues to give your bedroom a luxurious Victorian feel. Don't forget to add pieces like nightstands, accent chairs and area rugs to bring even more elegance into your bedroom.
Outdoor Living Areas with Victorian-Style Appeal
Bring your outdoor living space up to par with other areas of your house with some Victorian-style charm! Introduce wrought iron furniture, intricate paving stones, or statues that all reflect the same design aesthetic inside your home – but tailored just for the outdoors. Create a welcoming atmosphere by adding plants like hydrangeas or mums and colorful garden chairs or benches for visitors to relax year-round!
X. Cost Guide for Victorian House-Style Living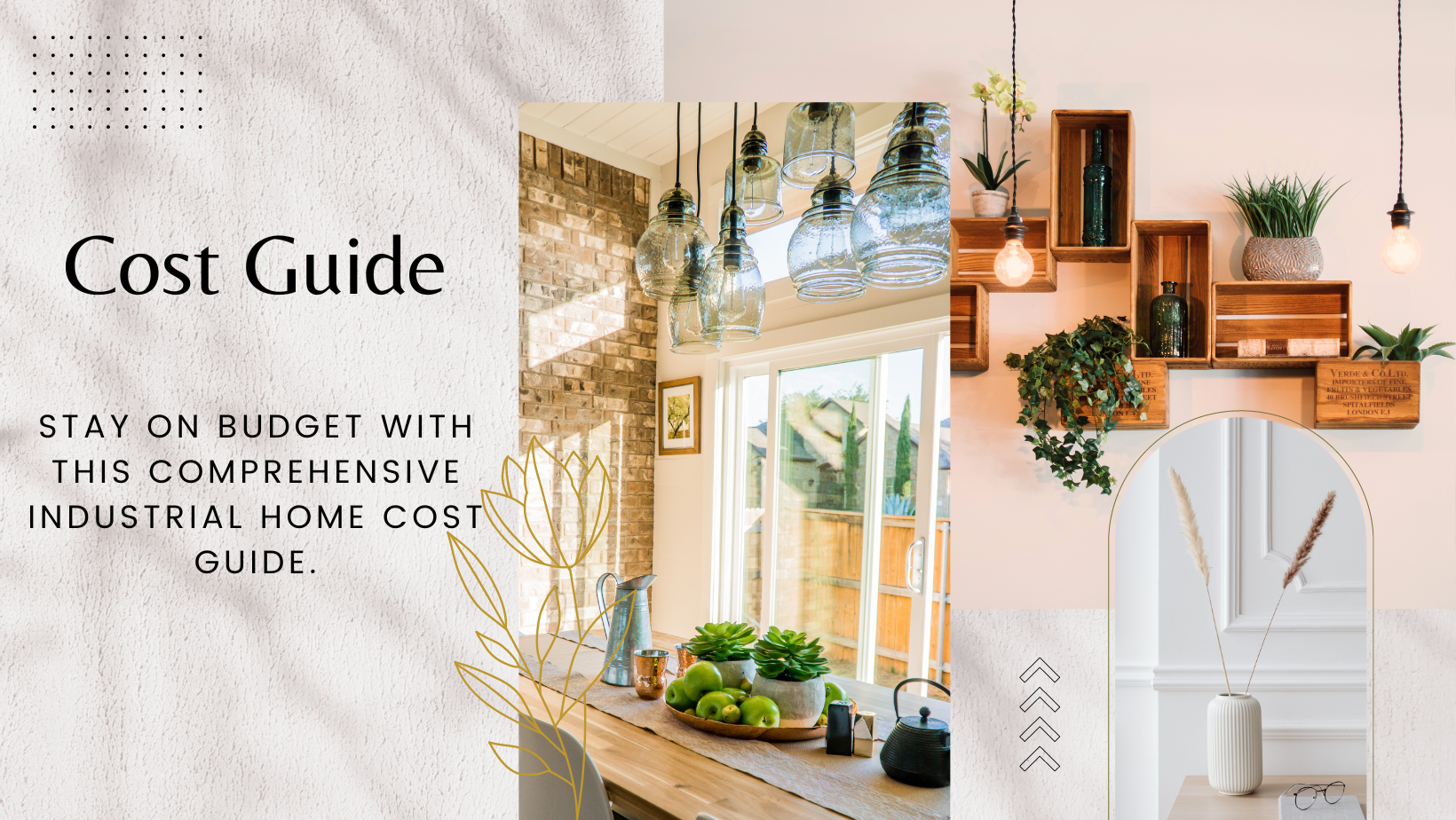 Regarding the costs of maintaining a Victorian-style home, it's important to budget wisely. Your budget should include renovation and remodeling expenses, furniture and decor items, appliances, and energy costs. Let's take a look at each one.
A. Estimating renovation and remodeling costs
It is common for a Victorian-style home to require some renovations or remodeling. The price of these projects can vary greatly depending on the scope of work needed and the materials used. Generally, you can budget anywhere from $1,500 to $25,000 for your renovation/remodeling project. Make sure to research local contractors specializing in Victorian house style to get an accurate cost estimate for your project.
B. Budgeting for furniture and decor
Furniture and decor are essential for making your Victorian-style home feel like home. To get the look, you're seeking without breaking the bank, shop online or in interior design stores for affordable pieces that can be repurposed or customized with paint or fabric treatments – DIY projects are a great way to save money! You can also find cheap antiques by shopping at flea markets and estate sales—ensure you inspect each item before buying it.
C. Saving on appliances and energy expenses
Investigating energy expenses into your budget is important when living in a Victorian-style home, as older homes are less energy efficient than newer builds. To help save on energy bills, consider making some eco-friendly changes like installing energy-efficient lighting fixtures or adding insulation to attic spaces—projects like these can help lower energy costs significantly over time while also reducing your carbon
XI. Conclusion
You've learned to admire and embrace the Victorian house lifestyle, create a refined, elegant, inviting space, and have some additional tips and ideas. Now you should be ready to start on your very own Victorian-style home!
Now that you know what elements make up a Victorian-style home, you should have no problem transforming yours. Embrace the detailed dwellings of the past by incorporating ornate designs like crown moulding in your home. Or choose to bring in bright colors from the vintage era by adding a wallpaper pattern or one of your own with brightly colored paints.
You can also bring extra texture to your space with velvet furnishings, intricate patterns on chairs and cushions and accent pieces like art galleries or antiques. No matter what you do, make sure that all of these pieces complement each other for an overall timeless look.
With all these tips in mind, don't forget to take time for yourself along the way! Enjoy this transformation process and turn it into an enjoyable activity that allows you to express yourself right at home. After all, there's no better way to experience true Victorian style than with a project that reflects your personality!