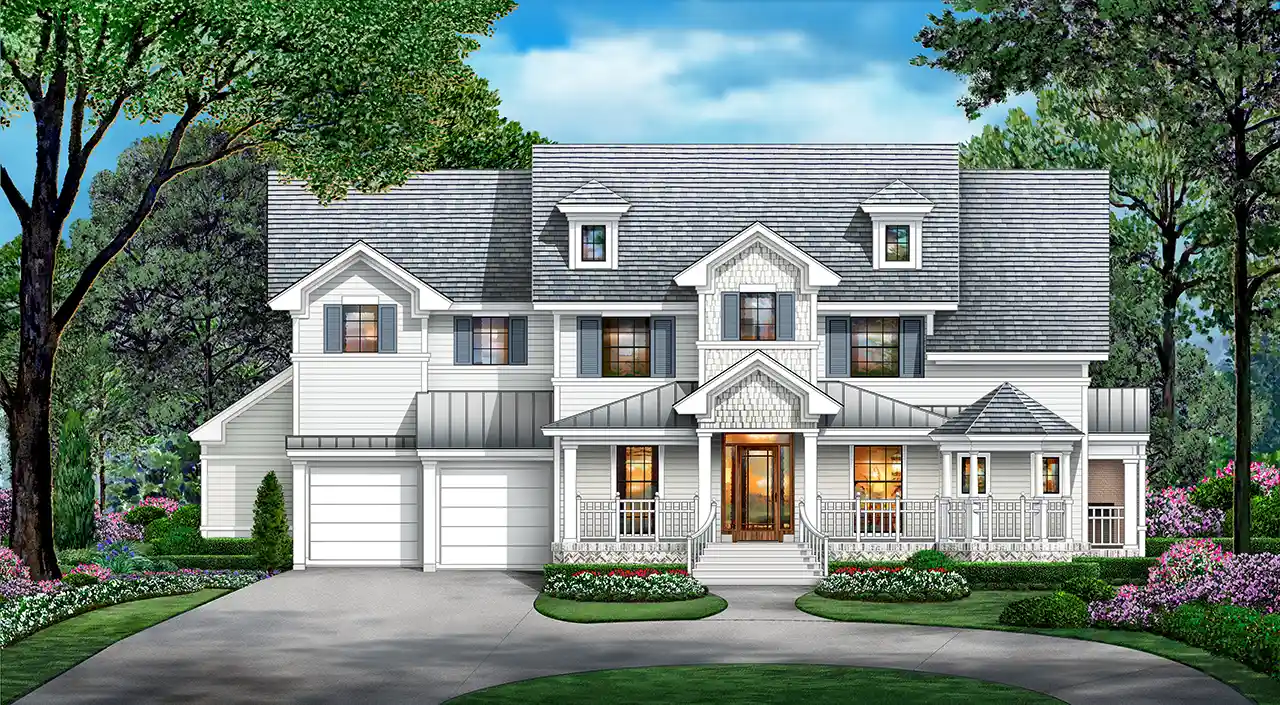 American home designs are as varied and complex as the country's inhabitants. House designs have evolved over the last few hundred years in response to technological advancements and architectural trends. European settlers also had a significant impact since they introduced several architectural styles to the United States. You may now pick from a variety of dwelling types. You may discover more about your house's history and construction by determining its style. Understanding the many types of houses can help you limit down your options if you want to purchase one. We've made a list of the most popular house exterior styles in the US.
1.    Victorian
Victorian houses were first built in the Victorian Era, which ran from 1830 to 1901. During this time, Queen Victoria of England was in charge. Even though "Victorian Houses" includes many different styles from that time, they all have some things in common. Some things that are typical of Victorian homes are:
Extravagant trim work
Bright colors on the outside
Steep gable roofs
Large porches in front, small towers on the roof (called turrets), and dormer windows.
"Dollhouses" or "gingerbread houses" are the names for these homes. The layout of the rooms inside is not the same on both sides. Most Victorian homes in the United States have two stories and narrow stairwells. These homes follow all the steps to remodel a bathroom to provide luxury.
2.    Farmhouse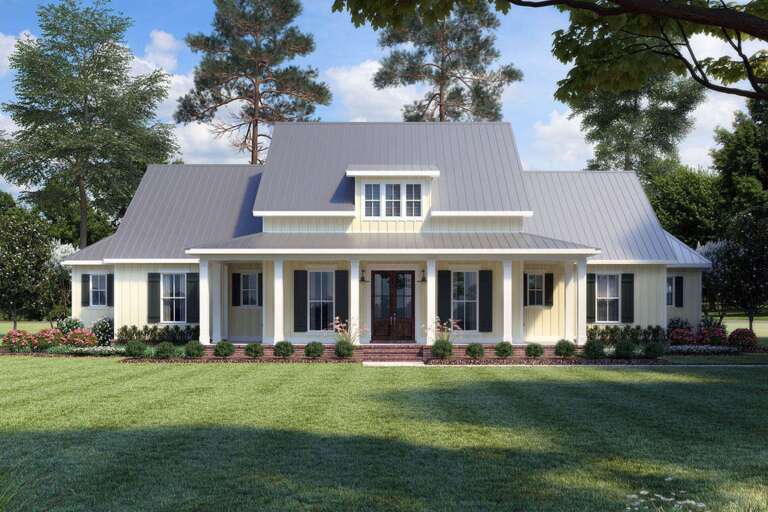 The first farmhouses were built in Germany and Scandinavia as places for farmhands to live. In the 1700s, the house was brought to the United States. Here are some things that most American farmhouses have in common:
Wood, brick, or stone structures
It has two stories.
The first floor had a formal living room and a large kitchen.
All of the rooms were on the second floor.
Large front porch that goes all the way around
There on farms
The original design of a farmhouse is focused on being useful. Most interiors are neutral and have a lot of wood touches. In the suburbs, the modern farmhouse style is very popular right now.
3.    Cape Cod Style
The Cape Cod style began in England in the late 1700s, but it didn't come to the United States until the early 1900s. A Cape Cod house is simple and also symmetrical, but it has a charming look because of how it is finished. Some things that make a house a Cape Cod are:
5 story home
A loft in the attic that has dormer windows
Wooden blinds
Shingle siding
Steep roofs
The first Cape Cods in England was only one story tall and didn't have dormer windows. But most American homes built in the 20th century have dormer windows. Cedar shakes or shingles were used as siding in the past, but many modern Cape Cods have vinyl siding instead. There may be vinyl siding at homes to enhance the look.
4.    Cottage
A cottage is indeed a small house, usually in the country, close to a beach or lake. But it's hard to say what a cottage home is. A cottage to one person might be a country farmhouse to another. Here are some things that a cottage has:
Small home for one family
Thought to be cozy or quaint
1 to 1.5 stories tall Steep roofs
Many have small porches in front.
The first cottages were built in Europe for "cotters," or farmhands. These small homes became more popular and can also now be found worldwide.
5.    English Cottage
Traditional cottages are small homes, but English cottages have their building style. The first English cottages were built during the picturesque movement in the 1700s. The builders of these rustic country homes used materials from the area. Some of the specific things about an English cottage are:
A roof with a steep slope that is often insulated with straw or rush plant (thatched roof)
Stone, brick, and wood are all used.
Windows with slats
A stack of chimneys
Outside, there are vines.
There are flowering plants, herbs, and vegetables in the English gardens surrounding these cottages. Inside are often warm, neutral color schemes, exposed wood beams, and wood floors.
6.    Colonial
From the 1600s until the 1800s, most homes in the United States were built in the colonial style. The style is based on British architecture, but there are also Dutch Colonial, Spanish Colonial, French Colonial, and French Country versions. Important things about colonial homes:
Symmetry, with a front door in the middle and windows, evenly spaced
a minimum of two stories high
A pediment in front of the door
1-2 chimneys made of wood or brick siding
On the first floor of a colonial home, there are four rooms: the formal dining room, the living room, the kitchen, and also the family room. All of the bedrooms are on the second floor. The basements of contemporary colonial houses are often completed, and one or two wings may be added to the side of the house.
7.    Country
There are many kinds of country homes in the United States, but most are in rural areas. They look like old farmhouses, cabins, and also barns, so they are traditional. Country-style homes have the following features:
One to two stories tall.
Gabled roof
Windows that open in both directions
Accents made of wood or stone
Homes in the country style use neutral colors, big kitchens, and flexible floor plans. Depending on the area, they might have exposed beams, hardwood floors, and also large kitchen islands, among other things.
8.    Arts and Crafts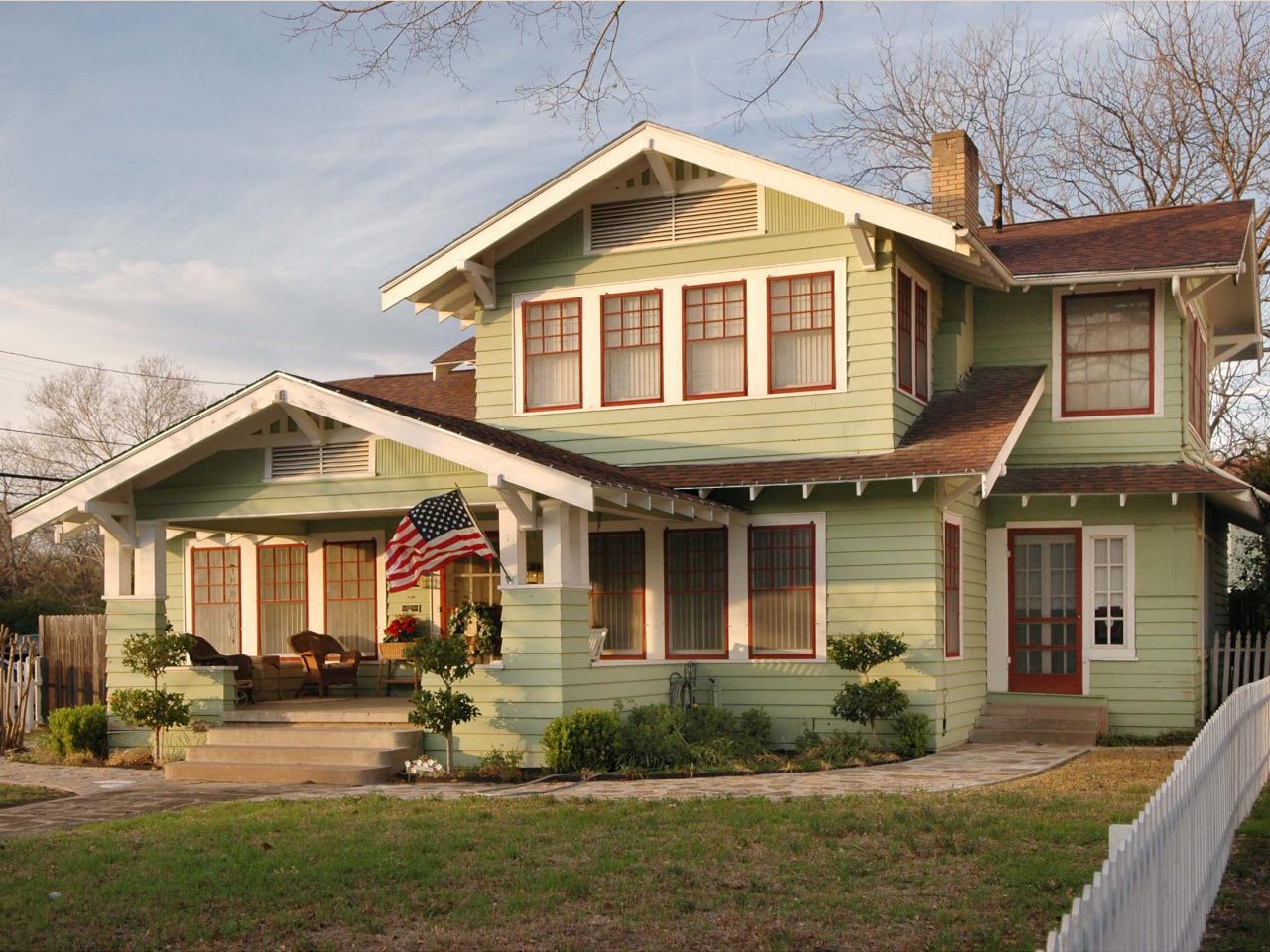 Arts and Crafts began in England in the middle of the 19th century. It was an uprising against factory farming and mass production. Instead, artists and architects pushed for materials that were made by hand. Since Arts and Crafts don't have a specific architectural style, it can be hard to tell what it is. There may be ceramic window tint for homes that enhance the look. Some of the most important things about Arts and Crafts homes are:
Most small and medium-sized homes have them.
Brick, stucco, wood, and stone exteriors
Corbels with triangles on the outside
Natural materials and good craftsmanship are used.
Leaded glass
Craftsmanship was a big part of the Arts and Crafts movement, which greatly impacted interior design. Some common things are built-in bookshelves and benches, natural colors, dark stains on wood, and rich-colored rugs.
9.    Spanish
Houses designed in the Spanish colonial style are typical in the southern regions of California, Arizona, Florida, and Texas. In the 1600s, Spanish settlers built the first homes in America that looked like they were from Spain. The settlers built with things they found around them. Spanish-style homes usually have the following:
Roofs with red or terracotta tiles
The outside is white stucco.
Welded-iron fences
Low-sloped or flat roofs
Small, narrow windows
Architectural details such as arched doors, exposed wood beams, and also uneven tiling patterns characterize the interior.
10.  Tuscan
The Etruscan people of Tuscany are the progenitors of the architectural style known as Tuscan. The style uses natural building materials and a home layout that puts the family at the center. Some parts of the United States, like California, Florida, and Texas, like the Tuscan style. The walk in tub installation is also done in these homes. The following things are typical of architecture in the Tuscan style:
Limestone or sandstone on the outside of a wooden frame
Marble accents on the arches over the door and window
Terracotta tiled roofs
Outside rooms like loggias and patios
Accents and gates made of wrought iron
Interiors in the Tuscan style look like they've been baked in the sun. They have big wooden kitchen islands, open floor plans, big fireplaces, and floors made of worn wood or terracotta tiles.
11.  Mediterranean
Mediterranean-style homes take ideas from Spain, Italy, and Portugal. The goal is to create a relaxing atmosphere by using what is already there. From 1918 to 1940, the Mediterranean style was most popular in the United States. Key features of homes in the Mediterranean style:
Stucco or white paint on the outside
Roofs with red tiles
The outside is big and symmetrical.
Windows and doors with arches
Inside Mediterranean-style homes, the walls are made of stucco, and the floors are made of tiles. Most have private gardens and also courtyards.
12.  Hacienda
Haciendas were first built in Spain and Mexico. In the 1600s, they were brought to the United States. Texas, the southern states of New Mexico, Florida, Texas, California, and Arizona have the most of these Spanish-style homes. These rooms have solar roof vents on them. Hacienda-style homes can be recognized by the following:
Stucco exterior
Red clay tiles for roofs
Rounded doorways
Few windows
Large inner courts
Hacienda-style homes have brick, tile, or hardwood floors inside, stucco walls, and exposed beams. The rooms have neutral colors and are often decorated with handmade furniture and wood.
13.  Georgian
Georgian rule lasted from 1700 through the American Revolution. Georgian-style homes were first built in England, but pattern books spread the style to the United States. These homes are among the ones that look the most elegant. Georgian homes usually had the following:
Focus on symmetry and a simple shape.
Stone or brick is most often used.
Home with two floors
Side gabled roof
Moldings, pediments, or an entrance porch can be used to add style to the area around the front door.
Because of the weather and terrain in the southeastern US, Georgian homes have a little raised basements. The interiors of Georgian mansions adhere to the principles of symmetry, but they also include more elaborate elements, such as exquisite trim, wall paneling, subdued color palettes, and also soft furnishings.
14.  Barn
Farm animals have lived in barns for hundreds of years. Families didn't start turning them into homes until the 20th century. Barn houses have been popular ever since. How to tell if a house is a barn house:
Tall and well-built
Gable or gambrel-style roof
Vertical siding
Sliding "barn style" doors
Open floor plan
This style is easy to spot because the homes look like old barns. But the materials used depend on the area and whether the building is new or old. Modern ones might have metal siding, while rustic ones are usually wood-made.
15.  Art Deco
In the early 1900s, Art Deco was first seen in Paris and Vienna. In the 1920s, it arrived in America. Important things about art deco homes in the US:
The exterior shape can be straight or stepped.
Sleek materials
Windows in long strips
Using the same shapes over and over
Use of different colors
The interior characteristics include front block facades, chevron patterns, smooth wall surfaces, geometric ornamental components, and reading or fluting around doorways and windows. Other than than commercial or government structures, there are only  a few art deco residences in the United States.