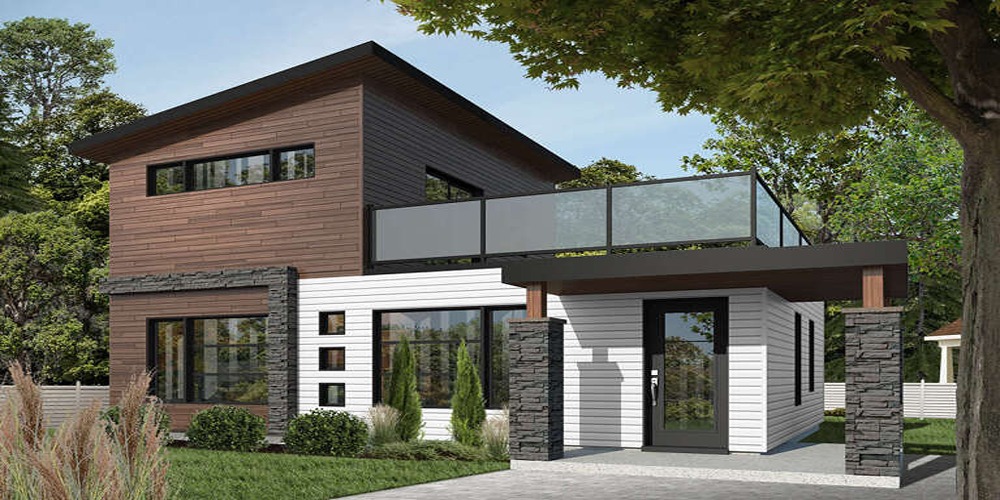 I. Introduction
The modern house style is all about embracing minimalism and allowing natural light to set the tone in your home. It can reflect your style but with a focus on clean lines, open spaces, and a contemporary aesthetic. If you want to bring modern touches into your home, you've come to the right place. Here's an ultimate guide to help you get inspired, understand the appeal of contemporary house living and start making changes in your home today.
The Appeal of Modern House Living:
Modern house living is about creating an uncluttered and peaceful environment—no busy patterns or over-the-top styles here! A current home may be sleek, chic, and sophisticated—but it can also be inviting and warm. Plus, this style makes it easier to change accents later if you want to do something different.
Embracing the Modern Esthetic:
Embracing a modern aesthetic doesn't have to mean adopting ultra-modern decor throughout your entire space. Instead, look for subtle hints of modernity that bring out the best in traditional architecture, layout features, and new pieces that add an up-to-date touch without overwhelming other elements in the room. For example, pairing mid-century furniture with contemporary decor gives any space an updated feel without going over the top.
II. DIY Projects for Modern House Style
DIY projects are a great way to liven up your space and give it a unique touch. There's something so satisfying about creating something with your own two hands, and the options are virtually endless. For modern home style, three DIY elements make a significant impact.
First is crafting sleek and minimalistic pieces from contemporary materials such as glass, acrylic, and metal. From wall-mounted shelving to accent tables and display pieces, these materials can create simple yet eye-catching designs that fit perfectly with modern home decor.
Second is custom window treatments and handmade textiles like curtains, pillows, throws, and rugs. These items create a softness in the room that won't overpower the esthetic—choose neutrals or geometric patterns for bolder vibes without sacrificing simplicity.
Finally, we can't forget about upcycling and repurposing contemporary items like furniture or artwork. Look for thrift furniture with clean lines to give it an updated twist or repaint a vintage painting in bright colours—these unique touches will add your style to the room while still being cohesive with the overall look of modern home style.
III. Modern Decor Ideas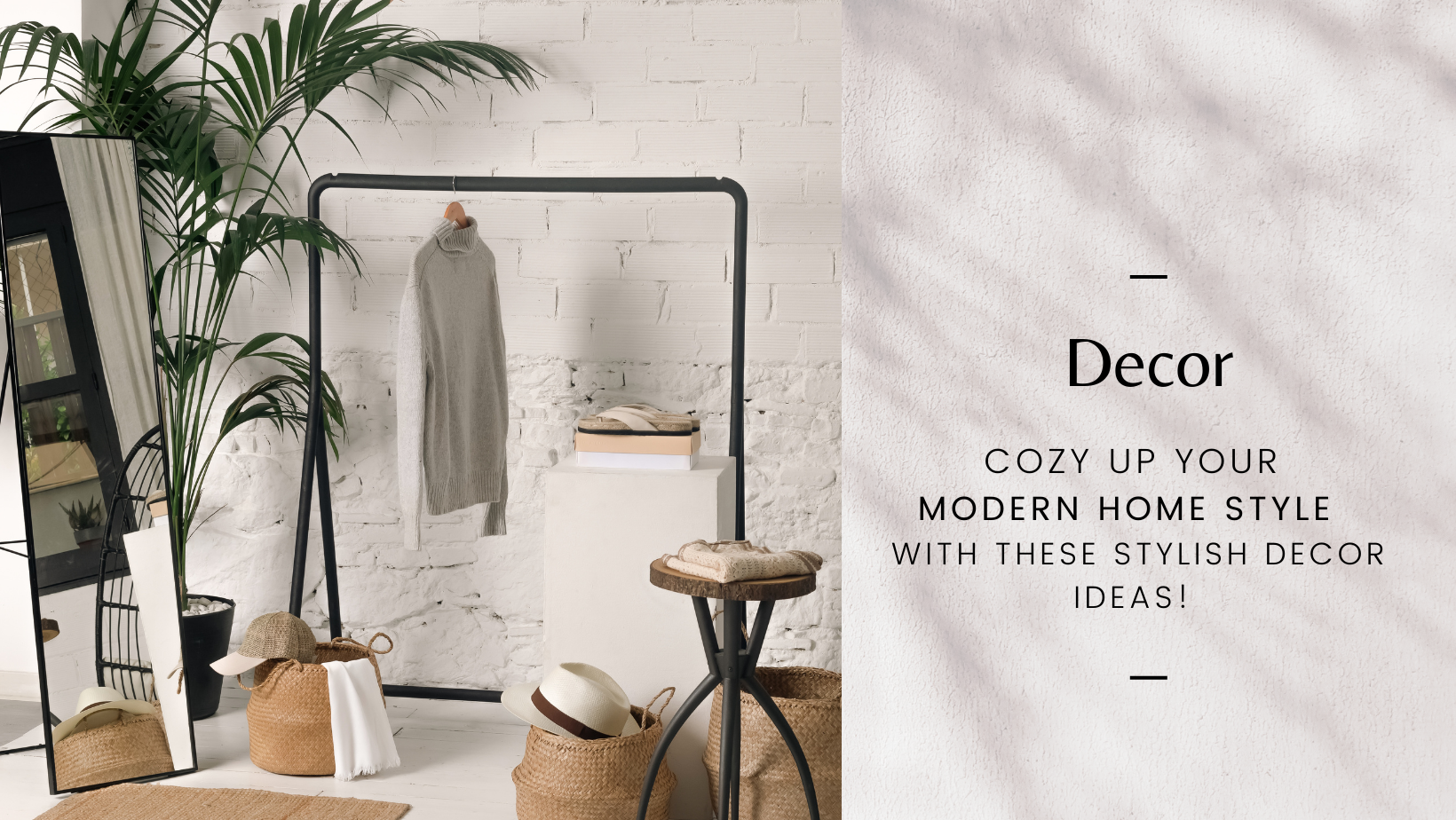 A few essential elements come to mind when it comes to modern home decor. For starters, you'll want to gravitate towards streamlined and functional accessories that won't clutter up your space—think sleek furniture, modern lighting fixtures, and minimalistic accents that can easily be swapped out if you ever want to switch up the look.
Regarding colour palettes, neutrals, and monochromatic hues are often seen in modern decorating styles. These shades add a calming feel to any atmosphere and look sophisticated when paired with other design elements.
Lastly, clean lines and geometric shapes make for a distinctive modern look. Incorporating curved edges in furniture or having one feature, like a wall or artwork, with a geometric pattern like hexagons or circles gives any room an undeniable modern edge.
IV. Modern Cleaning Tips and Tricks
Cleaning your modern home isn't as intimidating as it seems. Here are some maintenance tips to help you stay ahead of your home's hygiene and hygiene.
Eco-friendly cleaning solutions
You don't have to start from scratch when looking for cleaning products. Switch from conventional to eco-friendly cleaning solutions. These products use biodegradable ingredients and plant-based cleaners that are safer for the environment and your family.
Caring for modern surfaces and materials
Modern homes usually include a variety of surfaces like wood, glass, stone, tile, metal, and more. Different materials require different types of care—for example, wood surfaces need oil every few months to retain their shine, while natural stone needs to be sealed every one to two years to ward off stains. Make sure you understand how best to take care of the materials in your home so that they can serve their purpose longer.
Seasonal cleaning and maintenance routines
Just like your wardrobe changes throughout the year, so should your cleaning routine! Give all surfaces in each room a thorough sweep each season or at least twice a year—you may find cobwebs in spaces you don't usually notice or dust building up along windowsills or furniture edges. This seasonal reminder can help keep your home fresh, clean, and free from dirt buildup all year round!
V. Furniture Selection for Modern House Style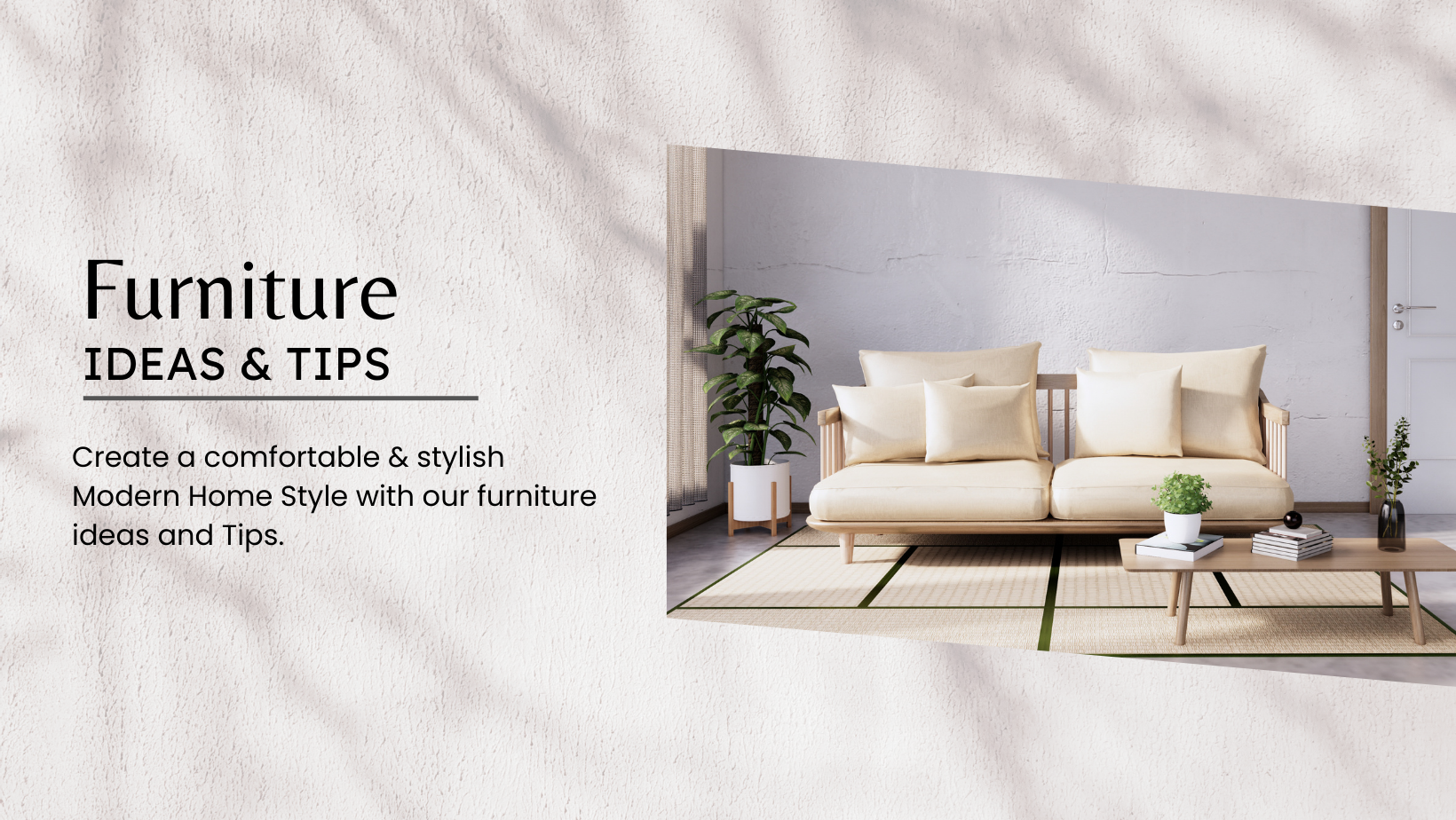 Regarding furniture selection for the modern house style, there are a few things to remember. Minimalism and functionality are key. Choose durable pieces that will help complete the contemporary look while serving the furniture's practical purpose.
A. Choosing minimalist and functional pieces
Focus on choosing pieces that use simple lines, colours, and shapes. A few statement pieces might be okay, but try to embrace minimalism as much as possible when shopping for furniture. Opt for high-quality furniture in classic styles, such as leather sofas or armchairs; these timeless pieces can last a lifetime and will always maintain an elegant look.
B. Mixing simple forms with innovative designs
Mix classic designs with more fashionable, trendy ones to add contemporary style to your home. Keeping it modern means experimenting with new art and furniture design; try looking for pieces with clean lines and unique colours or shapes that draw the eye's attention–such as unusual chairs or small tables with artistic sculptures–to give your living space a unique feel.
C. Comfortable seating options for contemporary living
Modern house style often involves comfortable seating options without sacrificing esthetics or any other aspect of the interior decorating process. You don't want your living room to look like it's straight out of a show home, so consider adding some cushions or ottomans that can double as seating and add some extra comfort for when you spend time relaxing in your home.
VI. Modern Appliances to Enhance Your Space
Modern appliances transform a kitchen—from energy-efficient ranges to high-end fridges, it's the perfect opportunity to upgrade your space with a contemporary style. You'll enjoy how much of a difference up-to-date appliances make in the look and feel of a kitchen. Here are some modern devices that can help you create your dream kitchen:
Refrigerators
A modern refrigerator is sleeker than ever, with plenty of options for customization. You can choose from different sizes and finishes like matte black, stainless steel, and various shades of the wood grain. An energy-efficient refrigerator will help reduce your electricity bill too.
Kitchen products
These days, you can choose from various kitchen products that support modern living, from convenient slow cookers to intelligent ovens. The latest models even come with connected features so you can control your cooking remotely no matter where you are.
Washer and Dryers
Regarding efficiency, newer washers and dryers have now perfected their functions for better results for fewer resources used. Choose from high-capacity washers and dryers that can save you time when doing laundry day after day.
VII. Organizing Your Modern House
The organization is key if you're looking to achieve a modern house style. After all, if your home isn't organized, it won't feel or look modern! Here are some tips and ideas for keeping your modern house style in check:
A. Innovative storage solutions
Storage is always challenging in modern homes — innovative storage solutions are essential. Add built-in shelves or cupboards to maximize wall space and free up floor space. Or go vertical and add floating shelves above eye level to create more storage without taking up too much space.
B. Maximizing open living areas and multi-functional spaces
Open living areas are a big part of the modern house style. Get creative with multi-functional spaces to save on space without compromising on style — use an island as a breakfast bar or a pullout storage unit for extra pantry storage are just some ideas to make the most of your living area.
C. Tips for maintaining an organized and clutter-free home
A few simple tips can help keep an organized and clutter-free home: invest in attractive containers or baskets to store loose items; designate specific areas for certain things so they always have a place; get rid of extra furniture that's taking up too much space; and stick to a regular cleaning routine, so you never lose sight of what needs tidying up every day (or week).
VIII. Modern Renovations and Upgrades
If you're looking for some budget-friendly ways to modernize your home style, you can do plenty of projects to give your space a chic, modern feel.
A. Enhancing the modern appeal
Start by adding clean lines and contemporary colors throughout the house. You might consider adding white shiplap walls or a statement light fixture to modernize any room instantly. Adding artwork with natural elements and bright colors can also provide a modern flair.
B. Renovation projects that add clean lines and functionality
Upgrading your kitchen or bathroom is an easy way to transform your space into something stylish and contemporary. Consider replacing old appliances with stainless steel ones that blend well with existing surfaces and cabinets. Installing open shelves in your kitchen or bathroom is also a great way to add storage without compromising your modern look.
C. Budget-friendly improvements for a chic look
You don't need to break the bank if you want to improve your modern home style—even small changes can make a big difference, such as changing the hardware on cabinets, replacing old fixtures with sleek finishes, and incorporating glass accents like mirrors and accent pieces in the décor. The sky's the limit for budget-friendly projects that add a touch of modern charm!
IX. Modern House Design Ideas
If you're looking for design ideas for your modern home, you're in luck. From spacious and light-filled living areas to serene and uncluttered bedrooms, there are plenty of opportunities to create the perfect modern house that meets your needs and esthetic preferences. And don't forget the outdoor living areas – they offer the ideal place to relax and entertain guests.
Here are a few of our favourite modern house ideas to help you get started:
Light Wood Floors
Lightwood floors are a popular choice in many modern homes. Not only do they make a space look bigger and brighter, but they also add warmth and depth to any room. Plus, if you choose pre-finished hardwood floors, there's no need for sanding or staining, making them an ideal choice for busy homeowners on the go.
Sleek Furniture Pieces
Another great way to add a modern touch to your home is with sleek furniture pieces. Look for furniture with clean lines and minimal details that won't overwhelm the rest of your decor. Choose pieces in neutral colors, such as whites, greys, and tans, that will blend seamlessly into any space without stealing the show.
Natural Elements
Bring nature indoors with natural elements such as plants or organic textures like wood or stone. This will create a calming vibe throughout your home while still keeping it looking chic and modern at the same time. You can also use natural elements as accent pieces, such as pottery or baskets on coffee or side tables, for a unique touch of style.
X. Cost Guide for Modern House Style Living
When modernizing your living space, costs tend to rack up pretty quickly. Whether you're doing a house renovation, remodeling the kitchen, or just redecorating your living room, it's essential to understand budgeting. Here are some tips for helping you estimate and keep track of expenses for modern house-style living:
Estimating Renovation and Remodeling Costs
If you're taking on renovation and remodeling costs, two good rules of thumb are to expect labour and materials to cost at least 25% of the home's value. At the same time, a complete remodel or addition will cost around 10% of the home's value. You can also look up the average cost per square foot for each type of renovation project by area.
Budgeting for Furniture and Decor
Focusing on furniture with simple lines, neutral colors, and natural materials can give you a fresh yet timeless modern look that won't break the bank. You can also shop secondhand stores or online outlets for steals on timeless pieces that have lasted the test of time.
Saving on Appliances and Energy Expenses
Suppose you're looking to save some money on appliances and energy expenses. In that case, energy-efficient appliances such as LED lightbulbs or ENERGY STAR-rated refrigerators will save you money over time and help preserve our natural resources.
XI. Conclusion
Moving to a modern house style is the perfect way to spruce up your home — and make it uniquely yours. By embracing the minimalism of less space and fewer designs, you can create an inviting, sophisticated atmosphere free from clutter and stress. You don't need to shell out a fortune or become minimalist overnight — as long as you keep in mind the basics of modern house design (such as simplicity, balance, harmony, and basic shapes) while exploring your options, you'll be sure to find something that fits your taste and budget.
You're now ready to take the plunge into modern house style! Whether you choose contemporary or industrial styling elements or a booth, you're sure to create a sleek, stylish, inviting, timeless home. So start experimenting with different items today to see what works best for your modern home.