I. Introduction
Welcome to Living Room Magic! We're a team of interior designers here to help you transform tired, boring living rooms into magical spaces full of comfort and personality. Whether you're redecorating a space from scratch or simply adjusting an existing layout, we have all the tips and advice you need.
We know that creating a cozy, inviting living room can be overwhelming. That's why we'll walk you through the creative process step-by-step—from selecting key pieces and mixing materials to finding affordable items and decorating with art. Our team of experienced designers will provide expert advice on lighting, furniture placement, color palettes, and more! Plus, we'll provide design resources for inspiration so you can create your own uniquely beautiful living space.
Let's get started bringing some magic into your living room!
II. DIY Projects for Living Rooms
Adding personal touches to your living room can be a fun and creative way to make your space your own. With just a few simple tools, you can create custom items for your living room that will bring that extra spark of magic. Here are some ideas:
Wall Art: Whether it's framed photographs, watercolor paintings, or a print on canvas, wall art is an easy creative outlet to update the look in any room.
Couch Pillows: There are endless possibilities for customizing pillows for your living room—consider using materials like velvet, fabric paint, patterns, and fringe.
Quilt Blanket: If you have basic sewing skills, creating a quilt blanket is a great way to add a special flair to any room. You can choose whatever colors and fabrics you want until you find the perfect combination that fits your style.
Floral Arrangement: Create floral arrangements by adding unique elements like succulents and driftwood pieces as accents.
Whatever project you decide on, these customized pieces will ensure you have a living room that reflects your personality and brings delight every time you walk into it!
III. Living Room Decor Inspirations
Living rooms should allow you and your family to relax and bond over meaningful conversations. That's why you should always aim for something that reflects your personality and invites others in when designing your living room.
To help get you started, we've put together some of our favorite decor inspirations. Consider what accessories you can use to make entertaining guests fun and stylish. Consider picking up functional and aesthetically pleasing pieces, like cozy throw pillows, festive wall art pieces, or an inviting rug or blanket. You'll want these beautiful items to help create the perfect atmosphere for hosting friends and family.
You'll also want to consider investing in furniture with fresh color palettes and textures to help bring your living room theme to life. The possibilities are limitless, from luxurious velvet sofas to rustic wood tables! Additionally, don't forget about other important elements like lighting fixtures, artwork, and functional aspects like bookshelves and storage solutions that will make your space feel more organized (and inviting!). It's amazing what a difference proper lighting can make in setting a soothing tone for conversation!
Incorporating these carefully curated pieces into your living room decor allows you to turn them into a cozy haven for spending quality time with loved ones.
IV. Cleaning Tips for Living Rooms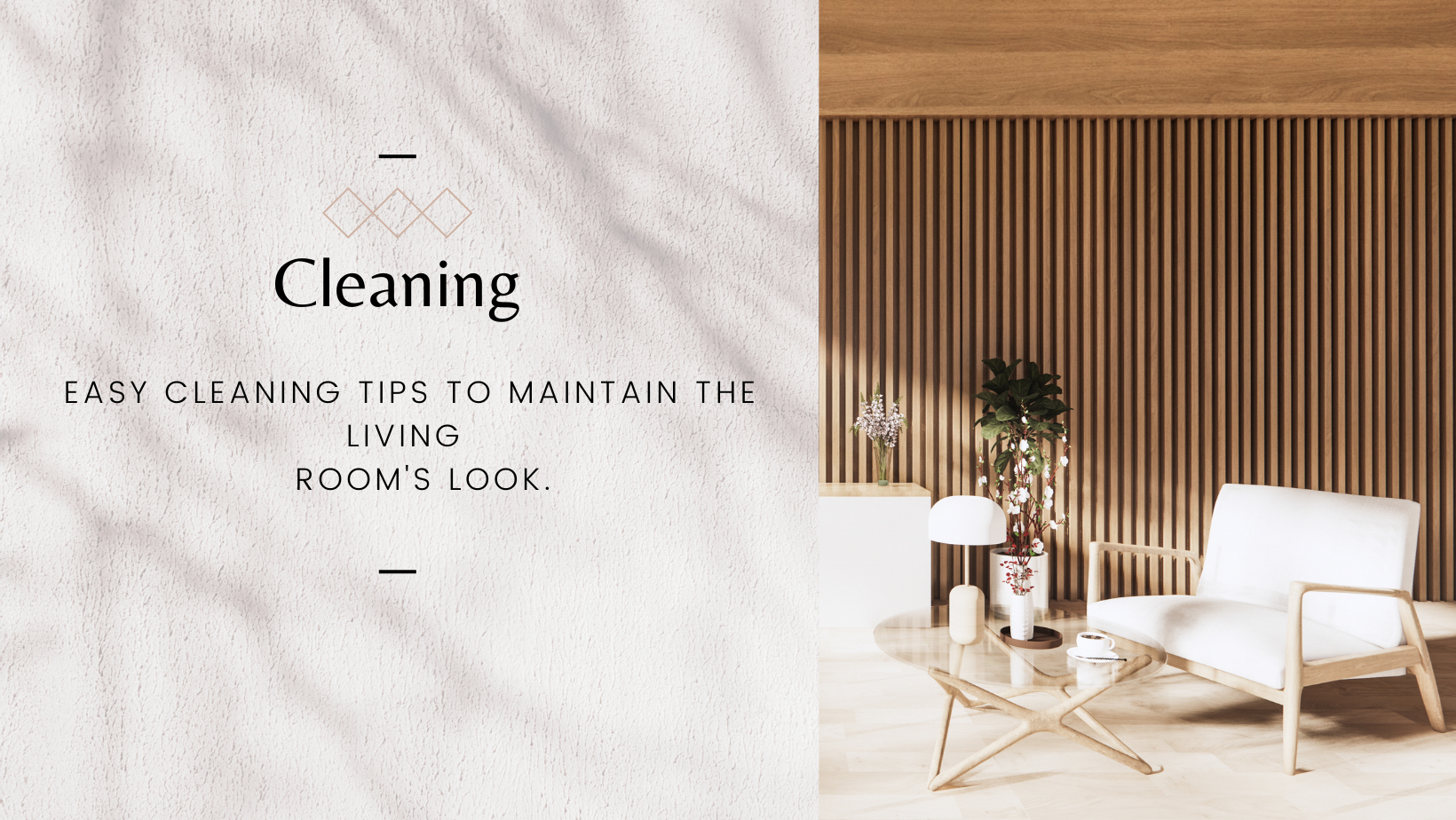 It's easy to feel like you're in a never-ending cycle of cleaning and maintaining the living room. Believe us; we know the feeling! To make cleaning a little easier, we've put together our top tips and tricks for keeping it clean and comfortable:
Solutions for Maintaining a Clean Space
Clear out clutter regularly and invest in storage solutions like baskets and boxes to stow away toys, books, throw blankets, and other living room essentials.
Vacuum or frequently sweep to pick up dirt, dust, and pet fur that can accumulate quickly on carpets, rugs, or hardwood floors.
Move furniture around periodically to ensure all living room areas get cleaned and vacuumed.
Caring for Furniture, Surfaces, & Textiles
Clean furniture upholstery or leather couches regularly using specific products made specifically for your type of material.
Wipe down dusty surfaces like TV stands, bookshelves, or mantles with a microfiber cloth once a week or as often as needed.
Wash curtains regularly to keep them looking fresh by taking them down from the rod/pole and washing them either by hand or in the machine, depending on their material type.
Regular Cleaning & Maintenance Routines
Once you have your top tips down pat, you can create regular cleaning and maintenance routines to ensure your living room stays neat all year. Schedule time each month to vacuum under furniture that often gets neglected, use carpet cleaners when necessary to remove stains (or consider investing in replaceable rugs) & air out mats in the sun once per season if possible.
V. Furniture Choices for Living Rooms
Getting your furniture right is crucial to a living room that looks and feels great. You'll want comfortable and versatile pieces that provide inviting places for people to sit, relax, and socialize. It's also important to have options for storage, display, and just enough seating for everyone to have their own space.
Comfortable and versatile pieces
Think about the type of atmosphere you want in the room: will it be formal or relaxed? Look for furniture items that lend themselves to either one. If you're looking for a more formal setting, try finding unique pieces like velvet chairs or a matching tufted sofa set. For a more relaxed vibe, look for durable materials like leather or fabric couches with bright colors or interesting textures.
Mixing seating, storage, and display options
When choosing lounge furniture, you must have enough seating for everyone in the family (or your friends). Add loveseats, sectionals, chaise lounges, or an oversized chair–whatever best fits your lifestyle. Then choose pieces like bookshelves or an entertainment center that doubles as storage and displays for decor items. Finally, add tables of all sizes—a coffee table around 18 inches tall is ideal—for extra tabletop surfaces.
Functional and inviting layout
Once you've chosen the perfect furniture pieces for your lounge style, ensure they form an inviting layout. Try grouping them in similar sizes and shapes—like two chairs of the same size facing each other—and arrange them so they create "conversation areas." You'll want enough space between furniture pieces so people can move around easily while creating comfortable groupings where people can chat.
VI. Living Room Appliances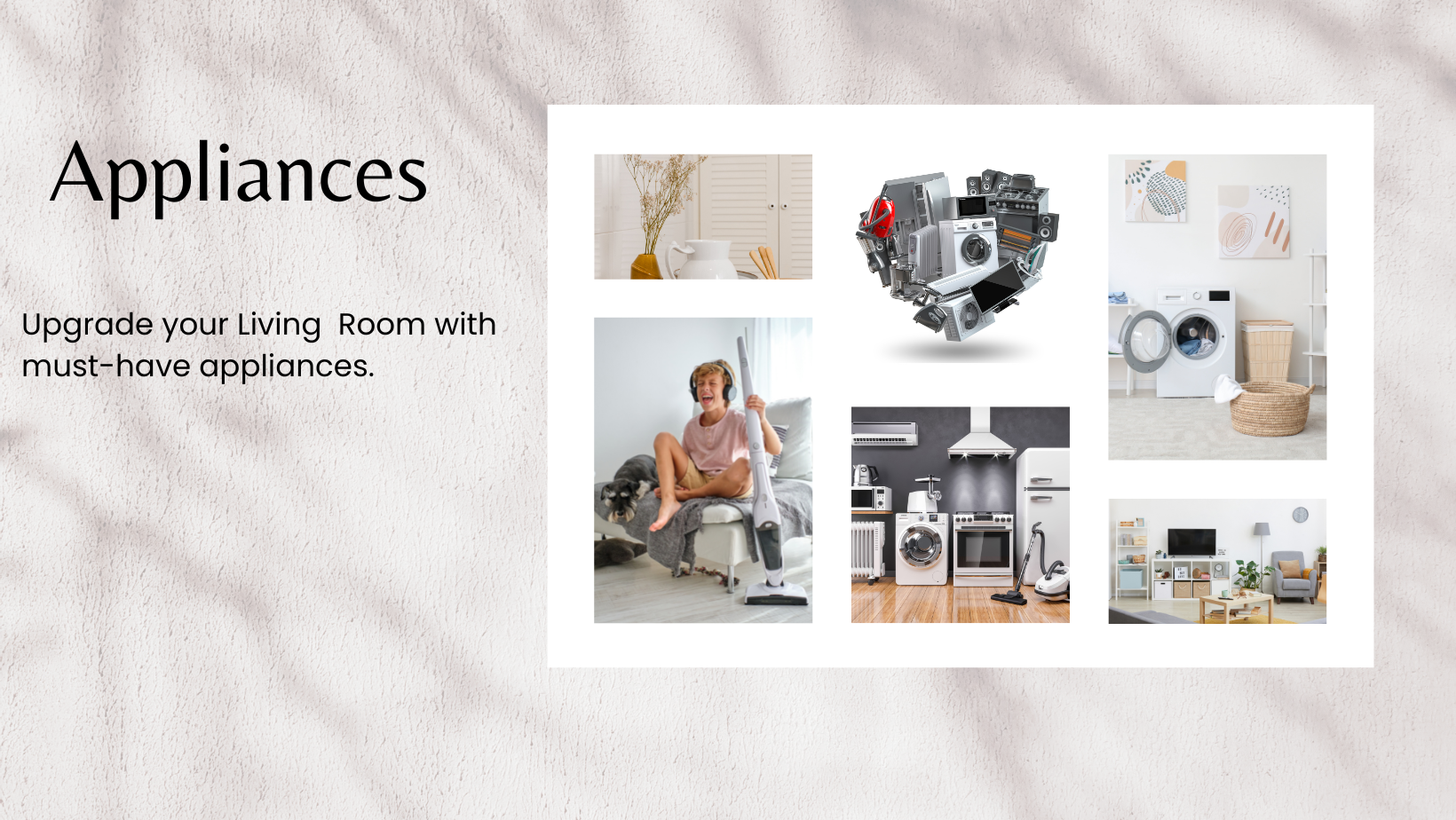 If you're looking to make your living room as comfortable and entertainment-ready as possible, there are a few appliances you should consider:
TVs
A sizeable television is essential if your living room is to become an entertainment hub. Of course, TVs come in all shapes and sizes, so your length should depend on the size of your lounge. You might want an HDTV or a UHD 4K TV with eye-catching features such as a curved display and slim design to get the most out of limited quarters.
Media consoles and stands
Media consoles are esthetically pleasing and provide additional storage when tucking away game consoles, audio systems, and other media devices. There are pieces designed to match different décor styles, so it's easy to find something that complements the look of your lounge.
Projectors
Projectors are a great way of enjoying movies without taking up too much space in your lounge. Most projectors come with multi-functional features like automatic keystone correction and USB plug-and-play, which are handy when setting up outdoors or in rooms with odd shapes.
Many appliances offer just that for those interested in energy-saving options—from LED TVs to soundbars equipped with eco settings for efficient performance. Then there's also the option of choosing appliances with smart technology for added convenience for those who want their living rooms to be tech-savvy too!
VII. Organizing Your Living Room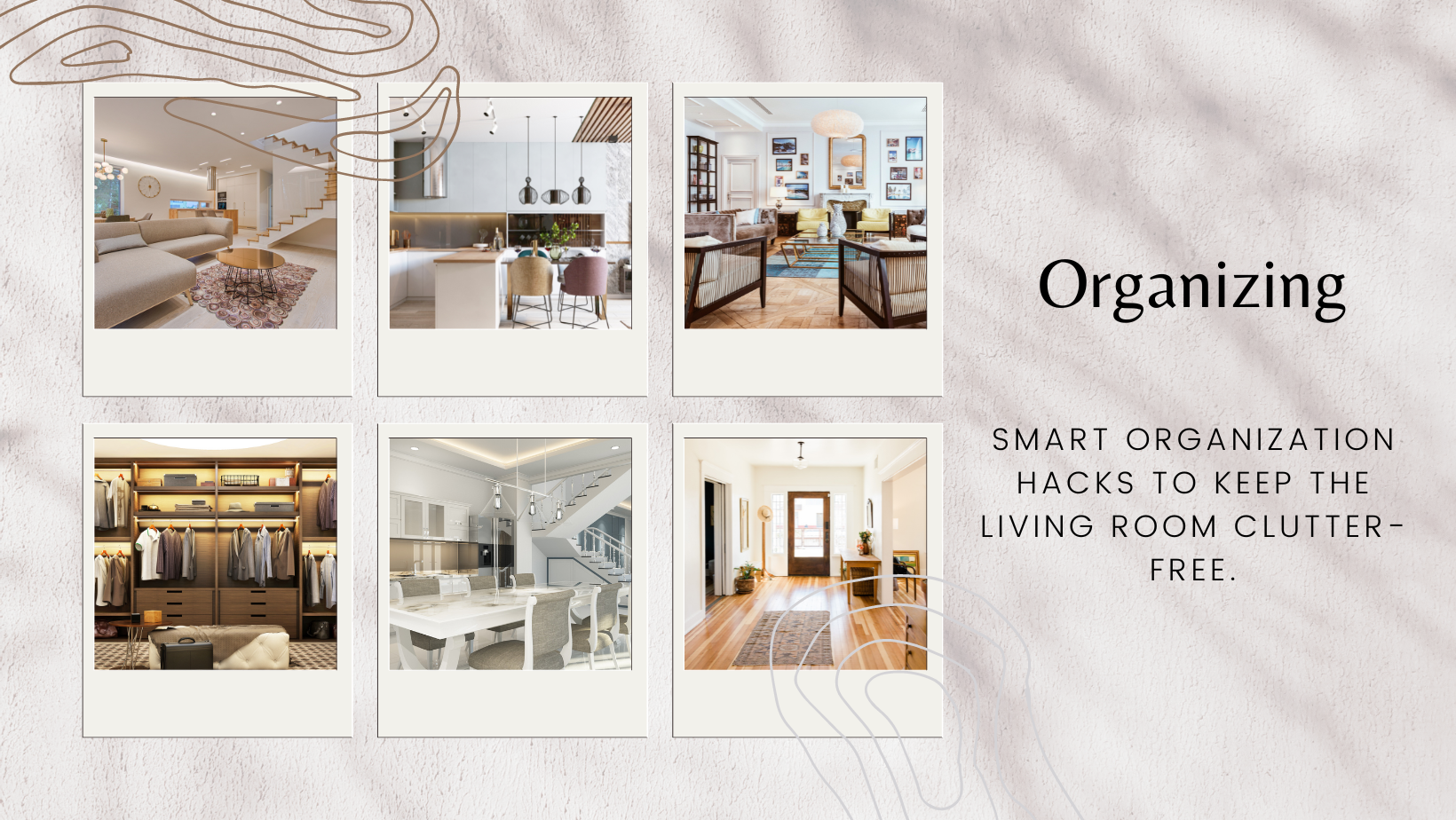 Smart storage solutions are key when creating a clutter-free living environment. Maximizing space for media and personal items is the way to go. Here are some great ways to keep your living room neat and organized:
A. Smart storage solutions
Organizing and tidying up doesn't have to take long, so consider investing in cabinets, shelving units, and other smart storage solutions that can hide your stuff quickly and still look stylish. For example, ottomans and poufs with built-in storage compartments can do double duty as a footrest or extra seating — plus, you can store blankets, books, or anything else in them.
B. Maximizing space for media and personal items
You don't want your lounge cluttered with electronics and cables, but you also want to ensure that all the necessary items are visible and easy to access. Wall-mounted shelves are perfect for media devices like televisions or DVD players — plus, you can also put books, magazines, or souvenirs on them. Or you could use floating wall shelves for extra storage for your belongings that aren't in use.
C. Maintaining a clutter-free environment
You must maintain a clutter-free environment in your lounge by putting things away after using them. You can also invest in decorative baskets or trays that will help keep things out of sight yet still close at hand when needed — perfect for stashing remotes or electronics accessories!
VIII. Living Room Renovations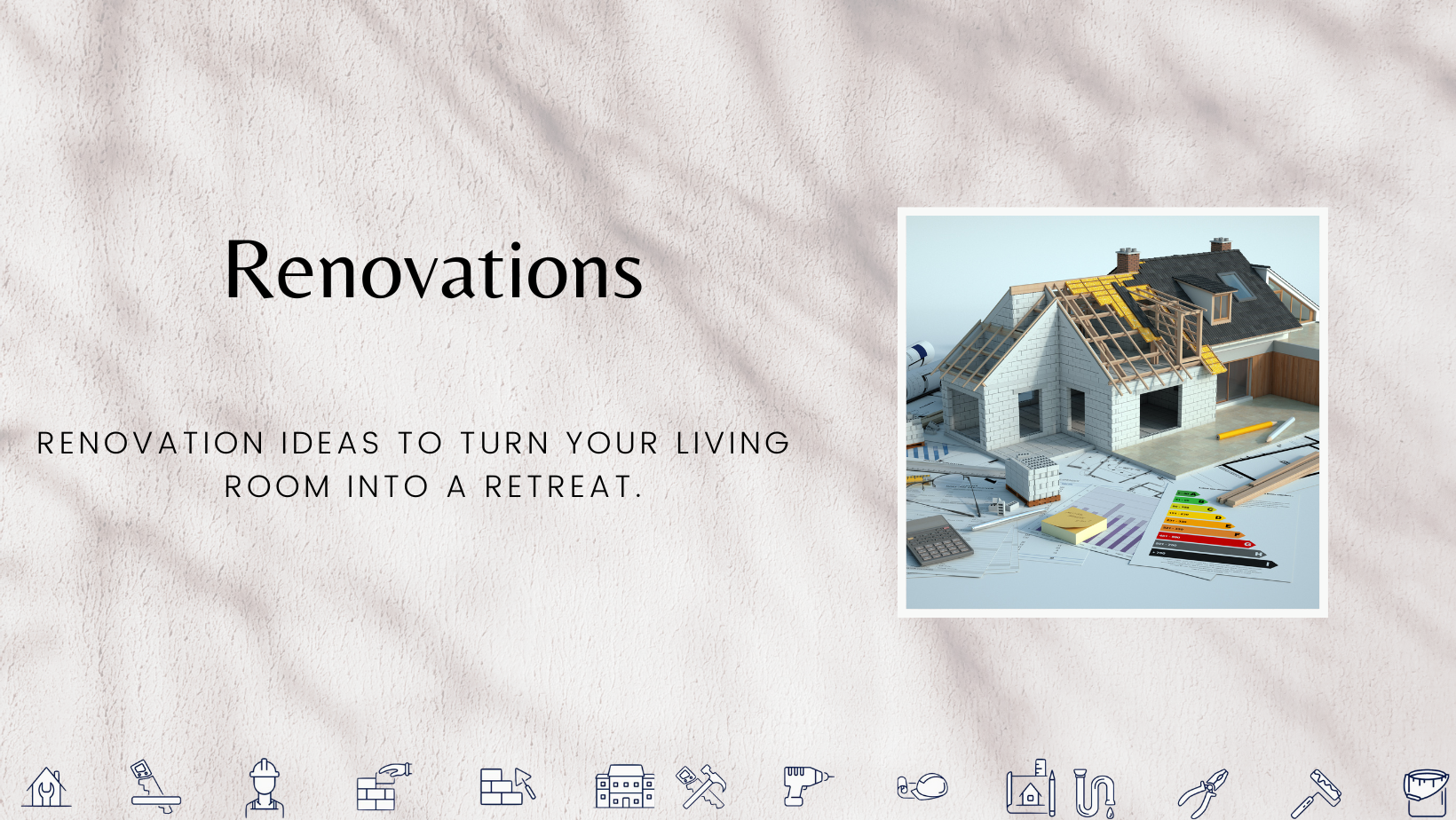 When it comes to living room renovations, we have some ideas that are sure to help make your space more enjoyable. Whether looking for ways to improve comfort, create a better layout for socializing, or just put your style into your lounge, plenty of projects will blend style and practicality.
Enhancing Comfort and Social Features
Adding features that enhance comfort and relaxation is a great way to make your lounge more inviting. Investing in comfortable furniture or plush pillows can help create a vibe of coziness and tranquility. You can add plants, artwork, or wall hangings to give the space personality. As a bonus, these easy improvements can be made on a budget.
Projects Blending Style and Practicality
Living room improvements don't have to be expensive. There are plenty of small projects you can do yourself that will greatly impact the overall look of your space. Consider painting the walls or adding accent pieces like a rug or curtains – these changes can benefit both style and practicality. You can also add decorations like throw pillows and wall art to give the room personality without breaking the bank.
No matter what type of renovation project you decide to take on in your living room, the most important thing is that you have fun with it! Put your spin on it and enjoy the results – you'll be amazed at how much of a transformation even small changes can make!
IX. Living Room Design Ideas
There are many ways to design a lounge, so let's explore some of our favorite design ideas.
Inviting and Warm Settings
Create a cozy space with inviting and warm settings. Start by choosing some cozier furniture shapes, like rounded loveseats and armchairs, then add stylish pillows and luxe fabrics for texture. Layer rugs for more homeliness, choose warmer colors for the walls like tans or light blues, and add accent pieces like vintage-inspired artwork and potted plants.
Modern and Minimalist Styles
If modern minimalism is your style, you can create a contemporary lounge with clean lines. Choose furnishings with a sleek profile—like low-profile couches with thin arms—then finish it off with bold centers of attention like sculpture or art installations. Stick to neutral tones like grays, white, or beiges as the key colors of your room, and don't forget to add plenty of lighting to keep it airy and bright.
Bold and Themed Concepts
Or, if you're feeling creative, why not opt for bold and themed concepts? Choose something that speaks to you—like Art Deco designs from the 1920s—then use that theme throughout your space. Incorporate patterned wallpaper that goes with your music, bold colors like pinks or oranges as splashes of color around the room, and detailed accents like wall hangings or furniture pieces around the room. Don't be afraid to make an impact!
X. Cost Guide for Living Rooms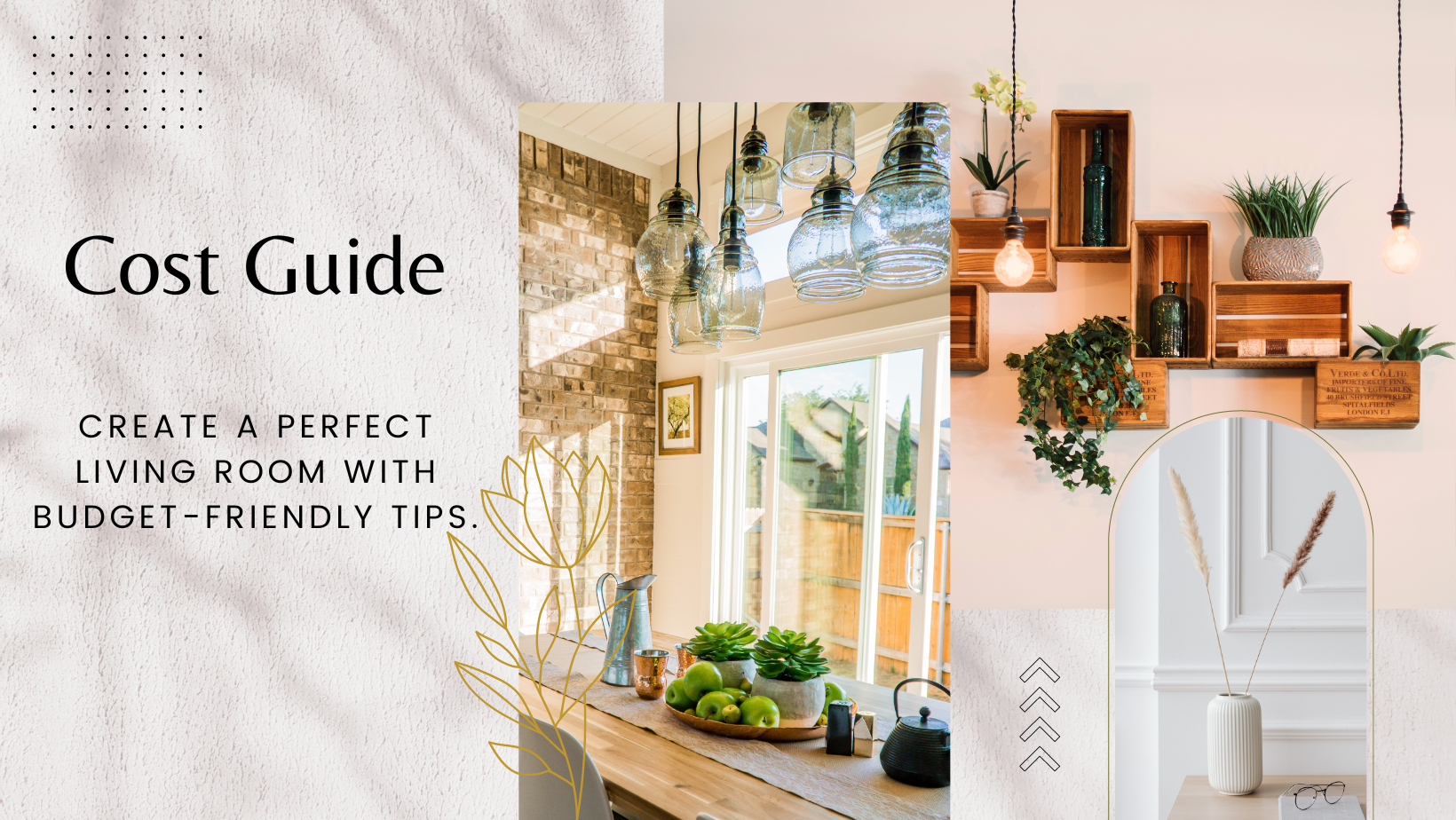 We know that cost is a big concern when transforming your lounge. To help you understand the financial side of this project, we've put together a cost guide to help you with budgeting, estimation, and other money-related areas such as savings.
First off, estimating renovation and remodeling costs is a great place to start. This will help you plan the scope of your project, which is important for budgeting purposes. To know how much the renovation costs for your lounge, research the average price per square foot or talk to professionals who can estimate the work's budget.
Next, let's talk about budgeting for furniture and decor. If you're looking to bring in new pieces like couches and coffee tables, check out stores that specialize in second-hand items. You can find great articles at competitive prices if you search around online or look at thrift stores. When shopping for decors like rugs, pillows, and plants—which are much easier on your wallet—you can get creative by experimenting with different textures and materials that make a statement without breaking the bank.
Finally, here are some tips for saving up on appliances and energy expenses:
Research potential appliances or electronics beforehand to know what features are important for your space and budget!
Ask for any appliance rentals or used items from family/friends/neighbors before purchasing new ones from stores.
Invest in LED lights, which use less energy than traditional bulbs while providing better lighting conditions in your lounge!
XI. Finding Contractors and Companies
You can find professional assistance online if you need help transforming your lounge into the perfect space. Knowing where to begin when looking for specialists can be difficult with so many online resources. But don't worry—we have a few helpful tips for you!
Identifying Highly-Rated Professionals
When searching for a contractor or company, it's important to read reviews. These reviews will help determine whether the professional is reliable and worth hiring. Make sure to check out customer ratings on Google and other professional websites. Additionally, it would be best to ask the professionals for references from past clients who have had similar projects. This will give you peace of mind that the work will be done right and that your lounge will look exactly as expected.
Choosing the Best Contractor
Comparing prices among contractors and companies is wise to get the best deal possible. Talk to each candidate in detail about their experience and qualifications; ask questions and ensure they are up-to-date with current trends in design. Be sure that their estimated times and costs match your expectations, too! Ultimately, keep communication open with them so that both parties understand what's expected of one another—this way, your dream lounge can come true!
XII. Conclusion
When it comes to living room magic, keeping these tips in mind can help you create a functional and beautiful space full of charm. Embrace the importance of living rooms by making them cozy, comfortable, and stylish. Here at [Brand], we're all about helping you bring your vision to life—so don't hesitate to ask for expert help. Your search for the ideal furnishings ends here, fabrics and accessories for a gorgeous result. So join us today and let the lounge transformation begin!